Product Name: Fit 23.8 mm American standard threaded end of the rod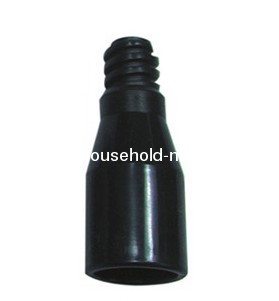 Q:What is
Fit 23.8 mm American standard threaded end of the rod ?
A: Threaded tube with its own thread, no need extra plastic screw.
Thread is made on tube directly.
3-5 times longer working time than general one.

I Have Bugs in My House -- Help Me Identify Them!
Household bugs are those creepy crawlies that share your home with you. To most people, all of these little guys look pretty much the same. But some house bugs are actually a sign of infestation or unsanitary conditions. Especially if you have small children or pets, you might want to spend a few minutes getting to know the bugs in your house that you see scampering across your kitchen floor. They aren't all poisonous or even harmful, but you need to able to identify which is which.


1. Tools lock into specially designed grooves in cone ;
2. Features a standard acme thread and made of heavy-duty hard plastic .
| | |
| --- | --- |
| Item No: | Description |
| T08 | The standard metric plastic thread fits for Dia. 23.8mm pole |