PRODUCT NAME:Floor Mop with Micro-Tech-Replacement Cloth

How to Clean Your Pool in Five Steps
Summer is almost over and it's time to the clean the pool. However, before you spend big bucks for a professional pool cleaning service, consider doing it yourself. You can purchase tools to clean your pool at Home Depot or a discount store like Target for a reasonable price. Also, you don't have to work with someone else's schedule. Here's how to do it.
Step 1: Skim the surface of the pool with a net.
Look for any leaves, bugs or debris floating on the water's surface. Empty whatever you find in a plastic trash bag. Repeat this process until the surface appears clean.
Step 2: Brush the sides and bottom of the pool.
With a long brush (designed for a pool), whisk the sides and bottoms of the pool. It'll loosen up any dirt, grime and debris. Use the net to collect anything you see floating around and dump it into the trash bag.
Step 3: Remove any debris from the pump basket.
Turn off the pump. Then, open up the pump basket. Pull it out and empty out any debris. This process will ensure that your filtration system will run smoothly. Be sure to check the oil ring for cracks. Put everything back and turn on the pump. Take a second look and be sure nothing is leaking on the ground.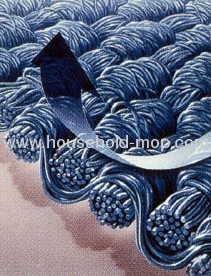 Step 4: Vacuum out the pool if it still looks dirty.
Normally, brushing out your pool will adequately clean it. However, if your pool still looks dingy on the sides and bottom, you'll want to use a vacuum. The trick to using a pool vacuum is to securely attach the vacuum hose to the vacuum head so you have a strong suction. Then run it along the sides and bottom of your pool in the same way you would vacuum a rug.
Step 5: Check the chemical levels of the water.
The wrong chemical levels of the water in your pool can adversely affect you. Therefore, you need to purchase a chemical test kit for your pool. Open up your test kit. Be sure to follow the instructions to the "t" and verify that the alkaline, chlorine and PH of the water are up to par.
If you follow these five steps, your pool will be clean. Expect to take at least an hour to do it. The time you take to do it yourself will save you money.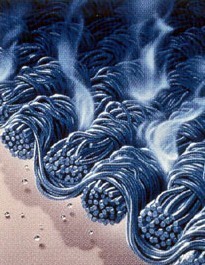 Item
Color
Name
item
AJ059
Grey
Floor Mop with Micro-Tech-Replacement Cloth
Product Detail
Mop Pole
Pole Material
Telescopic steel pole with plastic coating
Pole handle Material
PP
Pole Length(Max,Min)
130cm;70cm
Mop Head
Mop head base material
ABS
Mop head base size
40cm*10cm
Mop Head Cloth
ClothMaterial
Cotton
Cloth Size
45cm*15cm
Joint(Pole with head)
Joint Style
Inner retracting button
Rotating
360°
Joint Material
PP
MOQ
3000
Packing Detail
Packing Method
1 PC product include
1 mop pole+1mop head+1 mop cloth
Export Brown Ctn
75*43*23
PCS/CTN
20
Loading Weight
N.W/CTN
14.48kg
G.W/CTN
16.68kg
Loading Quantity
20'FT
7010
40'FT
15099
40'HQ
17796