PRODUCT NAME:Supermocio Micro Cotton Mop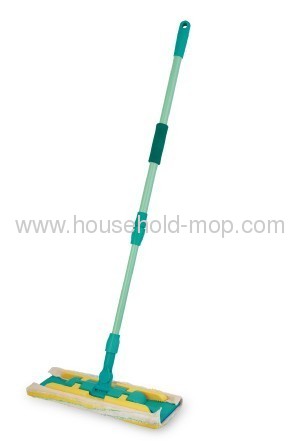 How to Clean Makeup Brushes
Cleaning your makeup brushes is essential in order to keep them in good shape and to avoid blending colors while applying to your face. Brushes are a very important part of the makeup process. They are used to apply thin lines in the crease of the eye lid or large brush strokes across the apples of the cheeks. Here are a few ways to keep your makeup brushes in tip top condition.
If you do not clean your brushes on a regular basis, dirt, oil, and excess makeup can build up. This can be a problem when you go to apply fresh makeup to your face. All of the excess on the brush will be applied to your face, causing it to become oily and for your makeup to mix and smudge.
Products to Use for Cleaning your Makeup Brushes:
Shampoo:
Shampoo is by far the easiest and one of the most effective ways to clean your makeup brushes. It doesn't matter what type of shampoo you use because they all work basically the same. Add a small dab to your brush. Massage the shampoo into the brush and then mix it with some warm water. Once your makeup brush looks clean, rinse it using warm water. Allow it to dry.
Brush Cleaner:
If you are looking for another option for cleaning your brushes, consider using a professional makeup brush cleaner. You can purchase these cleaners at most beauty supply or department stores. Simply spray the solution on your brush and wipe it clean using a washcloth or paper towel. After wiping the brush clean, it's already dry and ready to use.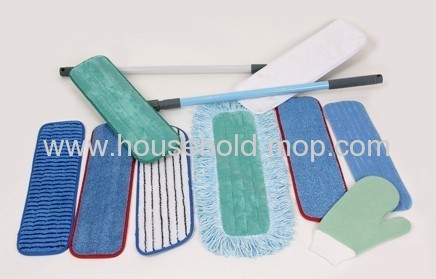 Water & Vinegar:
Mix a solution of 2 parts water with 1 part vinegar. Dip your makeup brushes into the mixture and allow them to sit for about 2 minutes. Remove the brushes from the vinegar solution and rinse them in warm water. Not only will this technique get your brushes clean, but it will also disinfect them.
Facial Cleaner:
Use a gentle and mild facial cleaner to remove oil, makeup and other buildup from your brushes. Massage a small amount into the brush and rinse thoroughly with warm water. This method should remove all the makeup from your brushes.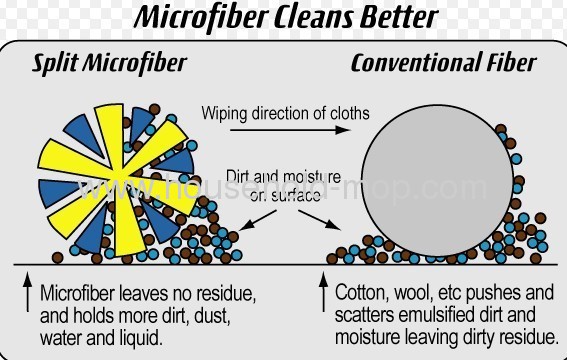 Conclusion
Makeup brushes should be cleaned on a regular basis. If you are using your brushes for any liquid cosmetics, that particular brushed should be washed everyday. For all other brush cleanings, consider washing them about once every week or two. Having clean makeup brushes will allow to effectively apply your makeup.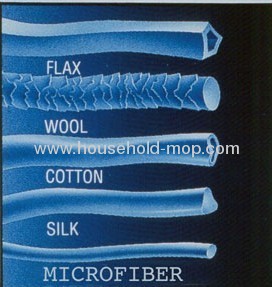 Item
Color
Name
item
AJ056
Grey
Chenille Supermocio Micro Cotton Mop
Product Detail
Mop Pole
Pole Material
Telescopic steel pole with plastic coating
Pole handle Material
PP
Pole Length(Max,Min)
130cm;70cm
Mop Head
Mop head base material
ABS
Mop head base size
40cm*10cm
Mop Head Cloth
ClothMaterial
Cotton
Cloth Size
45cm*15cm
Joint(Pole with head)
Joint Style
Inner retracting button
Rotating
360°
Joint Material
PP
MOQ
3000
Packing Detail
Packing Method
1 PC product include
1 mop pole+1mop head+1 mop cloth
Export Brown Ctn
75*43*23
PCS/CTN
20
Loading Weight
N.W/CTN
14.48kg
G.W/CTN
16.68kg
Loading Quantity
20'FT
7010
40'FT
15099
40'HQ
17796