Product name: Microfiber Floor Triangle Mop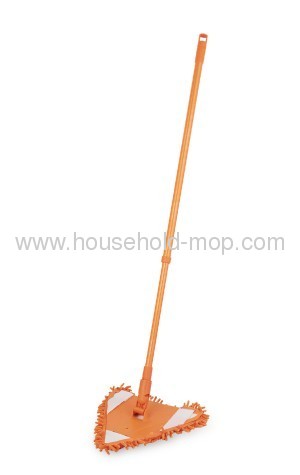 1.Frame: PP 160g
2.Pole: iron,1.2M telescopic handle
3.refill:any color
4.compact design
5.high quality,super water absorption
6.remove microfiber refill from mop head
7.machine or hand wash
8.hang to dry
9.pick up dust,particles and hair easily
10.no chemical or cleaning solutions required
Microfiber Mops are the most effective tools for maintaining your hard floor surfaces. Unlike other mopping products which just push the dirt and dust around Microfiber Mops actually pickup and trap the dirt and dust that you are trying to remove
We offer the best selection of microfiber mops and cloths, along with top quality cleaners to help keep your hardwood, stone, and other floor surfaces clean and maintained.
The Karanfil Microfiber Floor Mop easily picks up moisture and dirt leaving hardwood, stone, tile and laminate floors clean and with no dulling scratches. It attracts and traps dust and dirt and is super absorbent.
Flat mops using microfibre covers allow you to mop large areas quicker and with less chemical. In-ground dirt on non-slip floors is quickly cleaned with no linting or shredding of mops. Mopping along walls, stairs and into corners is quick and easy with the rectangular shape of the mop head. Sticky or slippery floors are common during initial use of microfibre systems - this is residual chemical which has been left by conventional mopping. Simply keep using microfibre and residual chemical layers will be removed leaving your floors clean.
Picture of Microfiber Floor Triangle Mop


Specifications

Item no:

AJ1006 Microfiber Triangle mopfloors

Brand:

huadi/OEM

Material:

PP+chenille+chenille+ steel pole

Size:

telescopic steel pole length 67-120cm,mop size is 28*28*28cm

Color:

can be made as customers' demand

Weight:

540g/pc

Terms of products

MOQ:

2000pcs

Price:

FOB

Shipping port

Ning bo or Shanghai

Certificate:

ISO9001/BSCI achieved factory

Usage:

Home, office, hotel etc.

Feature:

ECO-friendly; telescopic pole

Sample lead time:

5-10 days

Order delivery:

25-30days after receiving 30% deposit

Payment terms:

T/T and Western Union. can be accepted. Usually we need to get 30% deposit before we make the production, 70% balance paid after we finished the order.

Packing:

can be packed according to customers' require.

Shipment means:

by sea, by air, by express etc.(according to customers'demand)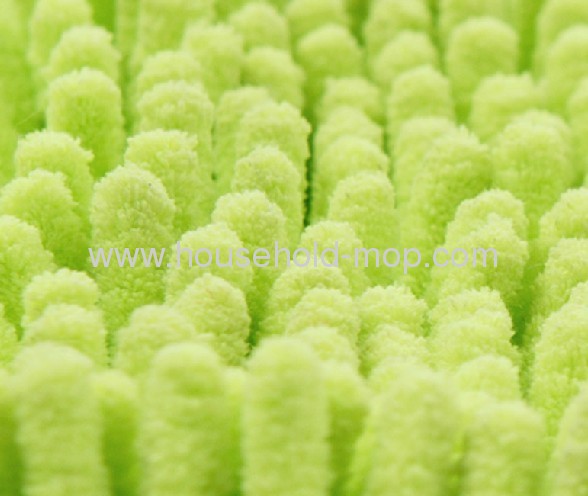 If you have ever had the impossible stain to remove or the crayons from the children on the wall or anything in between, I have a the answer to all of those issues!All you need to do is reach for the Magic Eraser and poof, all your house cleaning problems will be gone.I have for a long time tried to find out what is in this thing they call the "Magic Eraser" If you look on the package, it doesn't tell you very much, but immediately upon using, you understand why it is called the Magic Eraser.
I decided that I would google Magic Eraser and see what I could come up with.I thought, there must be an answer to what is in this product that makes it so magical.I finally was able to find a link with at least a reasonably good explanation of how it works.I figured having any explanation was better then having none at all.
I highly recommend this product to anyone who has a hard to remove stain, scuff mark, crayon mark, soap scum or whatever it is your having trouble removing.I will say though, we have recently tried using the generic brands that are out there and they are still just as effective in doing the job.We use them everyday in our business and if your looking for the same high quality at a much lower price, let me know.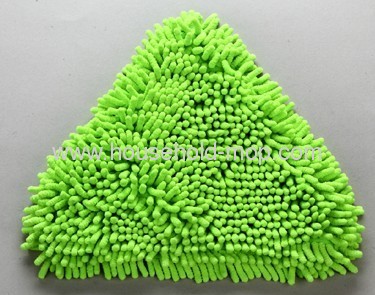 Hiring a cleaning company or maid service should be an experience that everyone looks forward to.It should be something your doing so that you can create more time to spend with family and friends and do the things you love doing.However, if you hire the wrong service it might just end up being a nightmare and result in your having even less time.
When considering someone to clean your home, you will want to ask the following questions to make sure your going with a good company!
What type of guarantee do you have?
If the company you are asking this to does not have one, it should be a red flag!Any company or individual your asking should be confident in their work and understand that your 100% satisfaction is the most important factor. It's not that you should expect perfection every cleaning in, but it's about finding out what the company will do, should you not be 100% satisfied.Coming out to do a re-cleaning of the areas your not happy with, should be the answer you hear.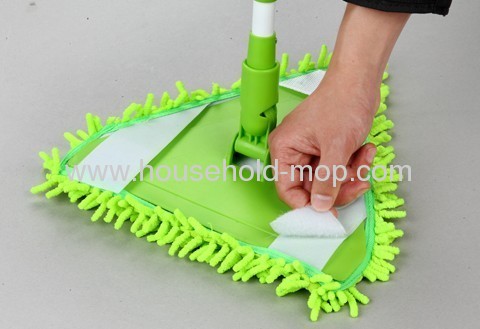 How Long have you Been In Business?
The residential cleaning business is filled with people who "try it out" and find out cleaning is not for them.If you find a company who has been around a while, chances are they are going to be someone you can trust!
Do You Have References?
Any good company or individual should be able to provide a long list of references for you to check.Always asking for 3-5 references is a good idea!
Do You Have Insurance & Are you Employees Bonded?
You always want to work with a company who has insurance as well as a bond.This protects you in case something goes drastically wrong.This also protects you against theft and unfortunately in this industry you never know.Working with a company allows you that protection so you are full covered.Also don't just settle for someone who says yes I do have insurance.Make the potential company or individual show you a certificate of insurance.Don't be afraid to ask what things are covered and what things are not.Anyone who can't answer those things for you, should concern you!