PQ High frequency transformer
power: 0-2,500VA,single-phase,50/60Hz
Clean appearance and mount feet installation


| | | | | | |
| --- | --- | --- | --- | --- | --- |
| Place of Origin: | Guangdong China (Mainland) | Brand Name: | Hang Tung ,HT | Usage: | High Frequency |
| Phase: | Single | Coil Structure: | PQ | Coil Number: | Autotransformer |

Packaging & Delivery
| | |
| --- | --- |
| Packaging Detail: | carton box, plastic pallet |
| Delivery Detail: | 2~3 weeks |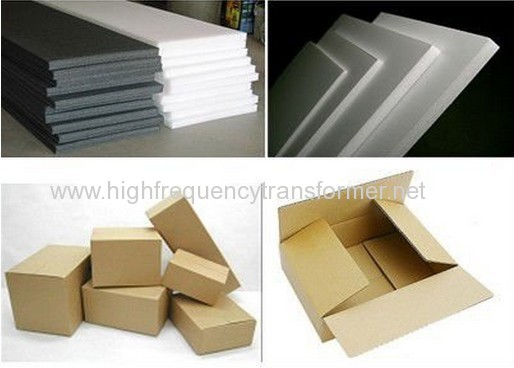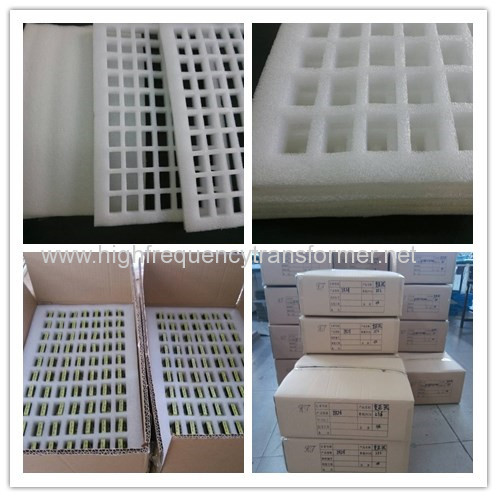 Specifications
Transformer with Low Power Loss,Customized Specifications are Accepted
Works at high frequency Large power and current

Specifications
Very good quality, 100% testing in each testing process Carton and pallet packing, drop test before shipping Offer design Please email below information via email greenfair-ele at greenfair-ele.com
core, winding structure, size application quantity


Specifications
1.High operating frequency
2.Good capability
3.Wide operating voltage range
4.Low temperature rise
5.Excellent soldering ability and heat-resistance
6.Excellent terminal strength
7.Packed in embossed carrier tape and can be used by automatic mounting machine
8.Available in customized specifications
9.Available in various sizes
10.High reliability

Applications:
1. Switching power output and smoothing circuits
2. Used as choke coil for high frequency SMPs
3. Countermeasure against spike ripples
4.EMI/RFI filters
5.DC/DC converters
6.IP and OP devices
Various types of transformers available, CI, UI, EFD, EP, ER, EPC, POT, RM, EE

High-frequency transformer suitable for EL/CCFL Inverter or DC/DC converter

Customer's designs are welcome

Switching power transformer

pulse transformer

telecom transformer

audio frequency transformer

isolated and line matching transformer

ignition transformer

EE5 current sensor transformer

ADSL transformer

EFD series transformer

ER series transformer

RM series transformer

EP series transformer

EPC series transformer

EE series transformer

The introduction of transformers of our main product:

EC, EE.EI and PQ type high frequency switch transformer

EP type magnet shielding switch transformer

RM type communication filter, aux power transformer

ET, FT type linearity filter

T (ring) type filter and switch transformer

G (jar shape) switch transformer

DR (I) type transformer

T (ring) iron power core, DC filter inductor

Application: switching power supplies, chargers, alarm system, TV and CRT monitor displays, UPS, VCD/DVD players, audio and visual equipment, OA machines, inverter

Typical product:

EI, EE series: EI, EE-5.0, 8.3, 10, 13, 16, 19, 22, 25, 28, 30, 33, 35, 40, 42, 50, 55, 60

EF series: EF-4539, 16, 20, 25, 32

ERL series: ERL-28, 35, 39, 42, 49

ETD series: ETD-29, 34, 39, 44, 49, 54, 59

EFD series: EFD-15, 20, 25, 30The introduction of transformers of our main product:

EC, EE.EI and PQ type high frequency switch transformer

EP type magnet shielding switch transformer

RM type communication filter, aux power transformer

ET, FT type linearity T (ring) type filter and switch transformer

G (jar shape) switch transformer

DR (I) type transformer

T (ring) iron power core, DC filter inductor

RM series: RM-4, 5, 6, 8, 10, 12, 14




Feature: used in high-density installation with good shielding quality

Applicaiton: wave carrier filter, power transformer adn aux-power transformer

Customized designs are accepted




Power type LED transformer

Frequency range: 1KHz to 200kHz

Output power: 1W to 10,000W

Output voltage: 0.5 to 10,000Vrms (28,000Vp-p)

Output current: 0.01A to 1000A

Testing Items:

Ø Turns Ratio

Ø Inductance

Ø Phase Test

Ø DC resistance test

Ø Safety test

Ø High voltage test

Applications:

v TV sets, Microcomputer equipment, printers, Terminals

v Charge

v UPS, VCD/DVD players, audio and visual equipment

v lighting fixture

v Medical electronics

v Power supplies

v metersandequipments product

v currentcontrol and heatdissipation


Why Choose us?

² High quality and best services.

² We have RoHS and REACH certification.

² Our Products has the UL Insulation System.

² Our company has pass the ISO9001:2008 and ISO 14001:2004


Note:

² MOQ:1000PCS

² Delivery time:7-10days or as per customer's quantity

² Payment terms:50% deposit of total amount in advance and the rest after seeing B/L , T/T.

² Samples is free, but the fee of freight must be paid by recipient

² Port: Shenzhen/HONGKONG

² Package: As per customer's requirements


We will feel appreciated if you can provide the parameters of the product or the photo of the item.

All products of the size,electrical performance can be designed according to customer requirements in R&D.


Don't hesitate to contact us if any interesting in our products.

Headline

Help you quickly complete the new product'swhole process within

3 days from designproduction to delivery.

Basis of title

The entire process is completed internal, in order to ensure that you can

get faster delivery service than from any other supplier.

We introduce the most advanced technology continually to meet the most

stringent quality standards, every product is tested,and returning rate<0.01%,

so that we can meet the needs of buyers from more than 70 countries.

Other

advantages

1,Complete Certification and standards: UL; SGS;

REACH; RoHS

2,Factory Area:2000 square meters
3,Production capacity: 10,000,000pieces oftransformers, inductors, coils

4,Service: provide customers withthe most satisfactoryserviceto solvethe

productdifficult

5,"3 fast":Replyingfast;Offeringfast;Delivering fast

company

profile

Dong Guan HANGTUNG Electronics Co., Ltd. was founded in 2006 and is

a high-tech company which integrates production, design, R&D, and sale.

We specialize in developing many kinds of electronic components.

Include electronic high frequency transormer, low frequency transformer, current transformer

SMD power, inductors coils, fixed inductors, toroidal coils, common mode chokes,

and kinds of PCB electrical circuit design

.




Applications:




1. VCRS, Copy machine , Audio equipment , Game machines




2. TV sets, Microcomputer equipment, printers, Terminals




3. Communications control equipment




4. Switching power supply, chargers, alarm system




5. UPS, VCD/DVD players, audio and visual equipment




6. OA machines, inverters, chargers, alarm system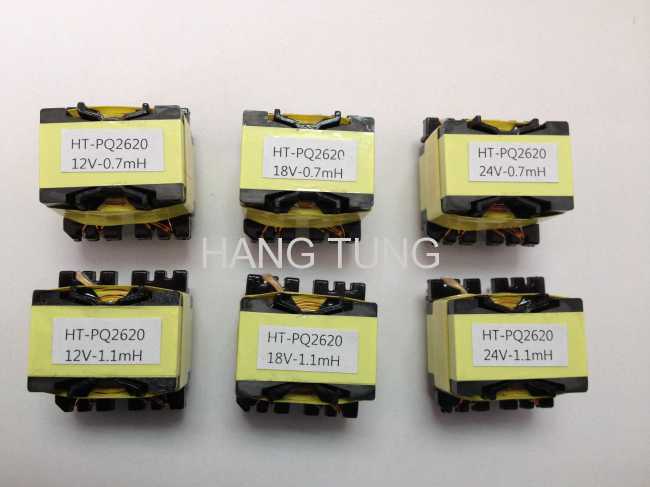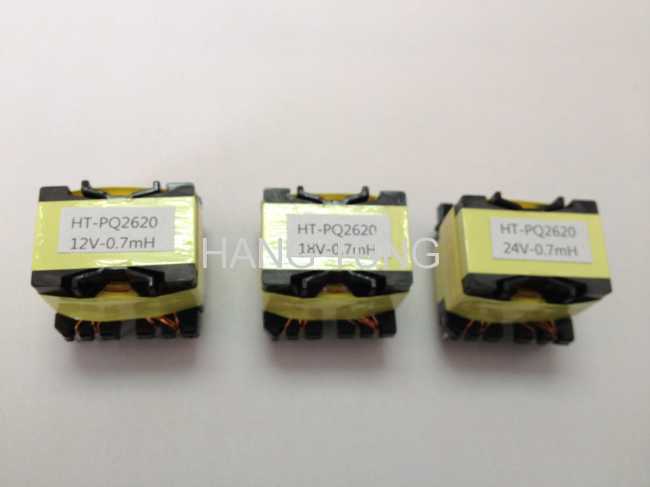 Factory of our company: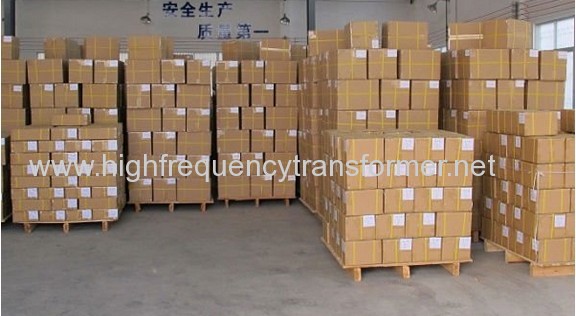 We will feel appreciated if you can provide the parameters of the product or the photo of the item.
We can supply kinds of transformers, The products are widely used in a large variety of industries, computer, switch power, home appliances,LED,Plasma color television, instrumentation, green lighting, instrument and apparatus, the automobile electronics, and military industry. The product can be made of various specs,wecan supply the ferrite core to match the trasformers.
All products of the size,electrical performance can be designed according to customer requirements in R&D.
If you have a project or looking for electronic parts and components please contact with us!
Don't hesitate to contact us if any interested in our products.
Hang Tung Co. LTD Tel: 86-769-86638188
skype:yjy090919