Product Name:Angular Contact Ball Bearing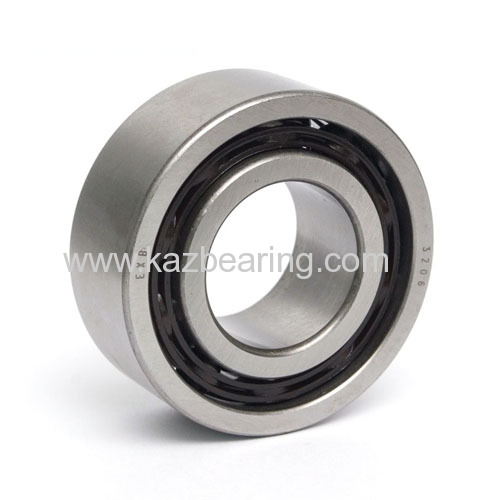 Applications: Single row angular contact ball bearing spindle, high frequency: motor, gas turbine, centrifugal separator, the small car front wheel, differential pinion shaft;
Double row angular contact ball bearing: pumps, blower, air compressor, gearbox, fuel injection pump, printing machinery;
Besring Type: Angular contact ball bearings are: 7000C (corresponding to =15 °), type 7000AC (corresponding to =25 °) and 7000B (corresponding to =40 °) types.
Performance: High precision angular contact ball bearings, mainly used for high speed rotating occasions load lighter, requirements of bearing high precision, high speed, low temperature rise and low vibration and certain service life. Often used for high-speed electric spindle bearing installed in pairs, is on the inside surface grinder spindle key accessories.
The main technical indicators:
1) bearing precision index: more than GB/307.1-94 P4 level precision
2) high-speed performance index: dmN 1.3~1.8x 106 /min
3) service life (average): >1500 H
Introduction: Can bear radial load and axial load. Can work at a higher speed. The larger the contact angle, the higher the axial bearing capacity. High precision and high speed bearings usually take 15 degrees contact angle. Under the action of axial force, contact angle increases.