Product Description
Safety transformer/Short-circuit-proof
Vacuum Filled Casting
Split Bobbin Design Winding
emperature Class ta 70°C/B
eielectric Strength 4500Vrms
Input voltage can be 230V/110V/220V/480V or as per customer's requirements
Output voltage can be 6V/9V/12V/15V/18V/2V or as per customer's rquirements. It can be single output or Dual outputs
Water-proof
with CE ROHS approval
PCB mounted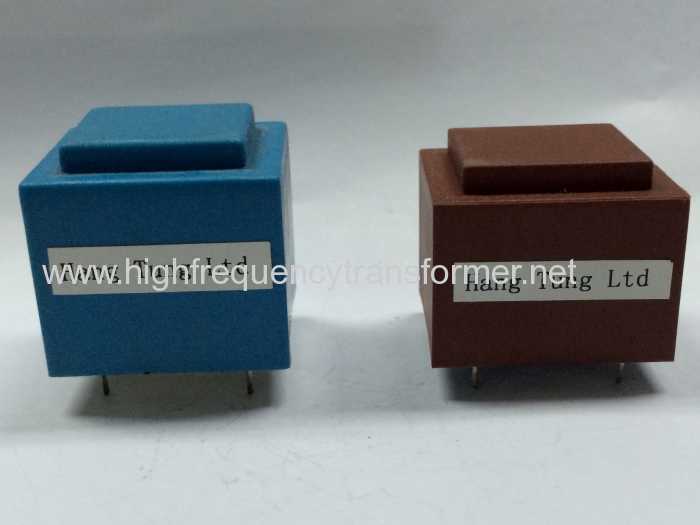 introduction:
power transformer
encapsulated transformer, sealed transformer parameter:
Our company is a professional manufacturer of encapsulated transformer series.
* such as EI20, EI28,EI30,EI35,EI38,EI41,EI57,EI66.
* power range is 0.5W-80W.
* our products are produced with automatic winding machines and vacuum encapsulated.
* all the raw material is UL, SGS approved and produced as ROHS compliant.
* our products are exported to American and Europe.
* we can design specific products according to customers' demands.
EI type iron power supply transformer,low loss at no load,high power output,high efficience,low temperature rise,widely used in air-conditioner,VCD,acoustics,microwave oven,amplifier,SPC exchange,UPS power supply,and the power supply meter,equipment of all kinds machine electronics,medical treatment,chemical industry,post and telecommunications,spinning,popular science
Specifications
1. high-quality epoxy material,
2. firm case, convenient use, good insulation performance,
3.moisture resistance & waterproo
Performance:input voltage:240V/230V/220V/120V/110V/100V;
Application:Widely applied to the power supply of various outdoor lamps such as fountain lamps, garden lamps, lawn lamps, underwater lamps, and fog spring lamps.
Characteristics:Encapsulated by using high-quality epoxy material, the outdoor encapsulated transformer has the advantages of firm case, convenient use, good insulation performance, moisture resistance and water resistance. It can work normally in severe environment.
Comply with the regulatory standards:EN61558;UL1310;GB19212;
To obtain certification:GS,CE,UL,CCC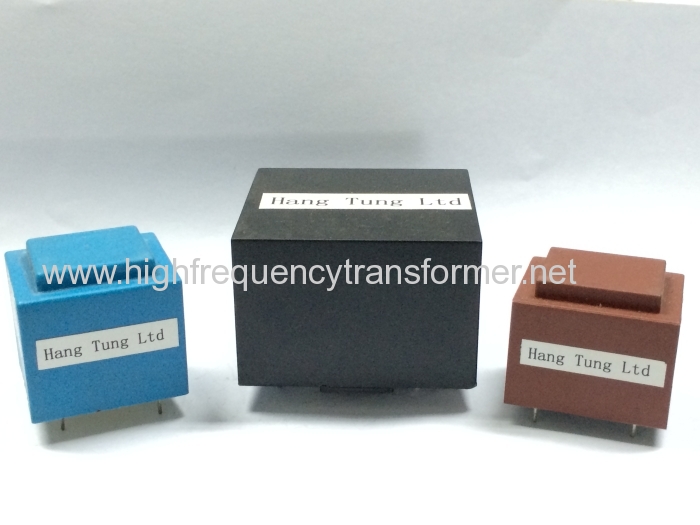 Electrical Characteristics
· High working frequency
· Switching frequency: 1KHz to 200KHz
· Low leakage inductance
· Operating Temperature Range: 0°C~40°C
· Insulating Resistance: 100MΩ minimum @ DC 500V
· Insulation: Class B (130°C) or according to specification
· Terminal Strength: endurance of 10N (30 seconds) loads in axial direction
· Storage Temperature: -25°C~75°C
· Humidity: 5%~95% non-condensing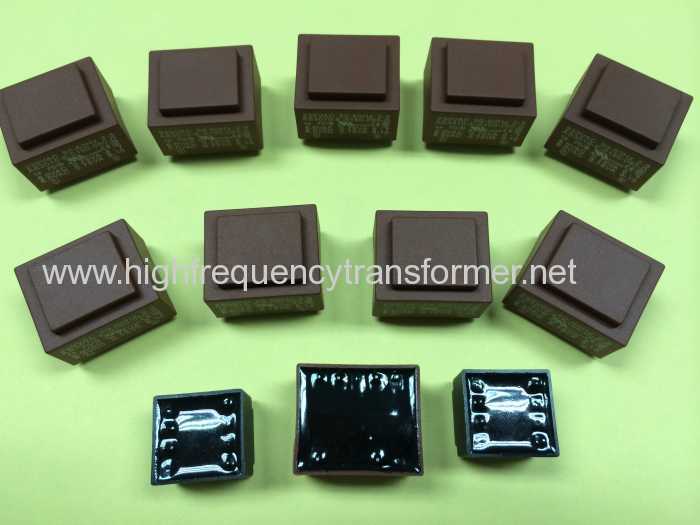 Features
· High transmission efficiency
· High working voltage range
· Low leakage current
· Minimum power loss
· Stable performance
· Lower temperature rise
· Compact size and high performance
· Various PCB mounting
· RoHS compliant
· Meet IEC/EN60950, UL60950
· Safety Agency Approval: CE, UL
· Custom-made with various specification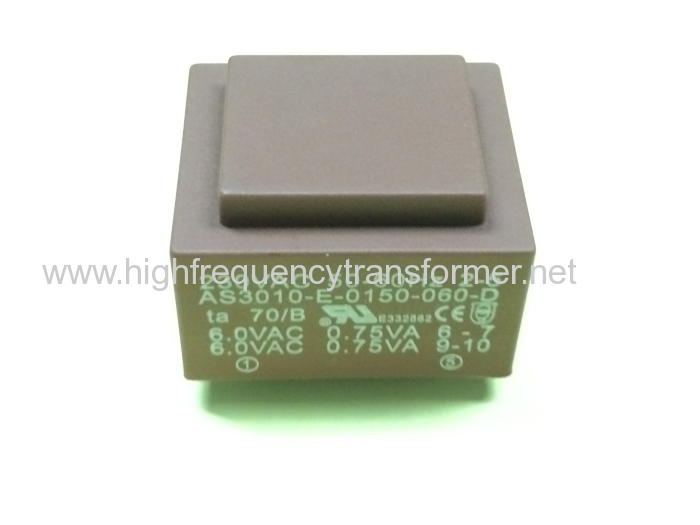 Applications
· Switching power supply
· PC power source
· Monitor, Television
· Broadcast equipment
· Navigation apparatus
· Measuring appliance