AS09D36 AS09D56 AS09D70 for Aspire 3810T 4810T 5810T Travelmate 8371 8471 8571
Specifications
| | |
| --- | --- |
| Model | AS09D56 |
| Chemical | Lithium Cell |
| Voltage | 11.1V (also fits for 10.8V) |
| Capacity | 5200mAh |
| Condition | 100% Brand New |
| Color | Black |
| Part NO. | AS09D36 AS09D56 AS09D70 |
| Works with | Acer Aspire 3810T 4810T 5810T Travelmate 8371 8471 8571 |
| Weight | 370g |
| Dimensions | 269.90 x 42.80 x 21.00 mm (LxWxH) |
| Defective Rate | Under 5‰ to Laptop Battery |
| Certifications | UL,RoHS,CE etc. |
| Warranty | Full One Year |
Replace battery part number
ACER
| | | |
| --- | --- | --- |
| AK.006BT.027 | AS09D31 | AS09D34 |
| AS09D36 | AS09D56 | AS09D70 |
| AS09D71 | AS09F34 | BT.00603.079 |
| BT.00603.080 | BT.00603.082 | BT.00603.091 |
| BT.00603.092 | BT.00604.039 | BT.00605.038 |
| BT.00605.054 | BT.00607.078 | BT.00607.079 |
| BT.00607.082 | BT.00607.089 | BT.00607.090 |
| BT.00607.110 | LC.BTP00.052 | LC.BTP00.068 |
Compatible with the following laptops
ACER
| | | |
| --- | --- | --- |
| Aspire 3410 | Aspire 3410G | Aspire 3750 |
| Aspire 3750G | Aspire 3750ZG | Aspire 3810T |
| Aspire 3810T-351G25 | Aspire 3810T-351G25N | Aspire 3810T-352G32na |
| Aspire 3810T-354G32n | Aspire 3810T-6376 | Aspire 3810T-6415 |
| Aspire 3810T-8737 | Aspire 3810T-944G32n | Aspire 3810T-H22 |
| Aspire 3810T-H22F | Aspire 3810T-H22X | Aspire 3810T-P22 |
| Aspire 3810T-P22F | Aspire 3810T-PH22X | Aspire 3810T-S22 |
| Aspire 3810T-S22F | Aspire 3810T-XSH11 | Aspire 3810T-XSH11DOM |
| Aspire 3810TG | Aspire 3810TG-944G32n | Aspire 3810TG-944G50n |
| Aspire 3810TZ | Aspire 3810TZ-413G32N | Aspire 3810TZ-414G25N |
| Aspire 3810TZ-414G32n | Aspire 3810TZ-4806 | Aspire 3810TZ-4880 |
| Aspire 3810TZG | Aspire 3810TZG-414G32n | Aspire 3810TZG-414G50n |
| Aspire 3811T | Aspire 3811TG | Aspire 3811TZ |
| Aspire 3811TZG | Aspire 4410 | Aspire 4810-4439 |
| Aspire 4810T | Aspire 4810T-352G32Mn | Aspire 4810T-353G25Mn |
| Aspire 4810T-8480 | Aspire 4810T-O | Aspire 4810TG |
| Aspire 4810TG-734G16Mn | Aspire 4810TG-944G16Mn | Aspire 4810TG-A23 |
| Aspire 4810TG-O | Aspire 4810TG-R23 | Aspire 4810TG-R23F |
| Aspire 4810TZ | Aspire 4810TZ-4011 | Aspire 4810TZ-413G25MN |
| Aspire 4810TZ-4508 | Aspire 4810TZ-O | Aspire 4810TZG |
| Aspire 4810TZG-414G32MN | Aspire 4810TZG-414G50Mn | Aspire 5410 |
| Aspire 5534 | Aspire 5538 | Aspire 5538G |
| Aspire 5810T | Aspire 5810T-354G32Mn | Aspire 5810T-8929 |
| Aspire 5810T-8952 | Aspire 5810T-944G32Mn | Aspire 5810T-D34 |
| Aspire 5810T-D34F | Aspire 5810TG | Aspire 5810TG-354G32MN |
| Aspire 5810TG-734G50MN | Aspire 5810TG-944G50MN | Aspire 5810TG-D45 |
| Aspire 5810TG-D45F | Aspire 5810TZ | Aspire 5810TZ-4112 |
| Aspire 5810TZ-413G25MN | Aspire 5810TZ-4238 | Aspire 5810TZ-4274 |
| Aspire 5810TZ-4433 | Aspire 5810TZ-4657 | Aspire 5810TZ-4761 |
| Aspire 5810TZ-4784 | Aspire 5810TZG | Aspire 5810TZG-413G32MN |
| Aspire 5810TZG-414G50MN | Aspire AS5534 | Aspire AS5534-L34F |
| Aspire Timeline 3810 | Aspire Timeline 3810T | Aspire Timeline 4810 |
| Aspire Timeline 4810T | Aspire Timeline 5810 | Aspire Timeline 5810T |
| Travelmate 8331 | Travelmate 8371 | TravelMate 8371-352G32n |
| TravelMate 8371-353G25n | TravelMate 8371-354G32n | TravelMate 8371-6457 |
| TravelMate 8371-733G32n | TravelMate 8371-733G32n_3G | TravelMate 8371-8391 |
| TravelMate 8371-944G08n | TravelMate 8371-944G16N_UMTS | TravelMate 8371-944G32n |
| TravelMate 8371-944G32N_UMTS | TravelMate 8371-944G50n | TravelMate 8371-P716 |
| TravelMate 8371-P716D | TravelMate 8371-P716DF | TravelMate 8371-P716F |
| TravelMate 8371G | TravelMate 8371G-732G50nc | Travelmate 8431 |
| Travelmate 8471 | TravelMate 8471-353G25Mn | TravelMate 8471-354G32N |
| TravelMate 8471-6096 | TravelMate 8471-6306 | TravelMate 8471-6457 |
| TravelMate 8471-733G25Mn | TravelMate 8471-733G25N | TravelMate 8471-733G32Mn |
| TravelMate 8471-8422 | TravelMate 8471-8818 | TravelMate 8471-943G32Mn |
| TravelMate 8471-944G16N | TravelMate 8471-944G32Mn | TravelMate 8471-944G32N |
| TravelMate 8471-944G50Mn | TravelMate 8471-944G50N_UMTS | TravelMate 8471G |
| TravelMate 8471G-732G50Mnb | Travelmate 8531 | Travelmate 8571 |
| TravelMate 8571-353G25Mn | TravelMate 8571-354G32N | TravelMate 8571-6033 |
| TravelMate 8571-6465 | TravelMate 8571-733G25Mn | TravelMate 8571-733G25N |
| TravelMate 8571-733G32Mn | TravelMate 8571-8181 | TravelMate 8571-8537 |
| TravelMate 8571-943G25Mn | TravelMate 8571-944G32Mn | TravelMate 8571-944G32N |
| TravelMate 8571-944G50N_UMTS | TravelMate 8571G | TravelMate 8571G-734G32Mn |
| TravelMate Timeline 8371 | TravelMate Timeline 8471 | TravelMate Timeline 8571 |
Our advantages
1. High-capacity, safe and reliable, stable performance, long standby time.
2. Built-in PCM triple protection, prevent to over-charge, over-put, over-current.
3. Built-in valve prevent the core form explosion, make sure our AS09D36 AS09D56 AS09D70 for Aspire 3810T 4810T 5810T Travelmate 8371 8471 8571 is safe.
4. Adopt SMT lead-free technology , Do not contain harmful substance, such as Hg, Pb and Cd, safe and environmental.
5. More than 1000 times the recharge cycles remain strong power.
6. We focus on offer the best product and price to help you save time and money.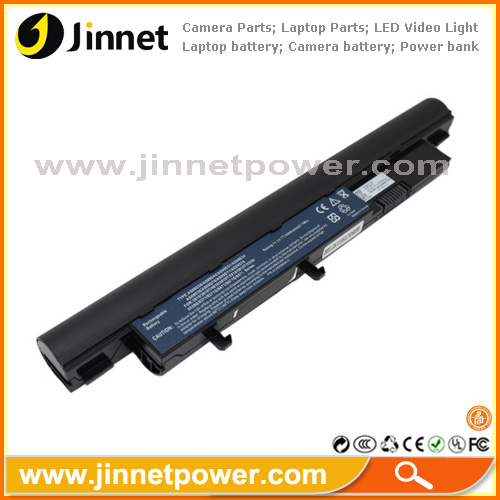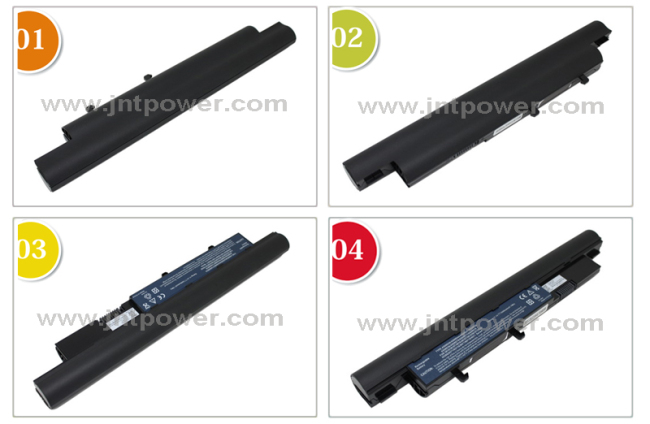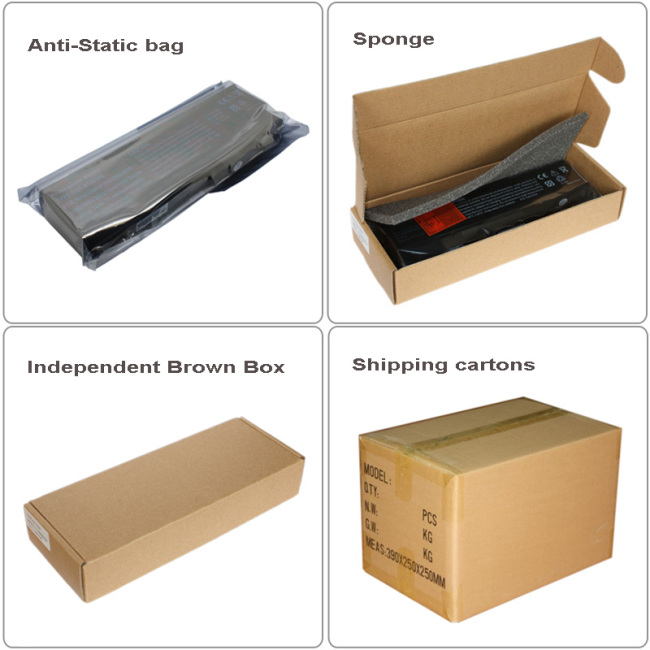 Our production lines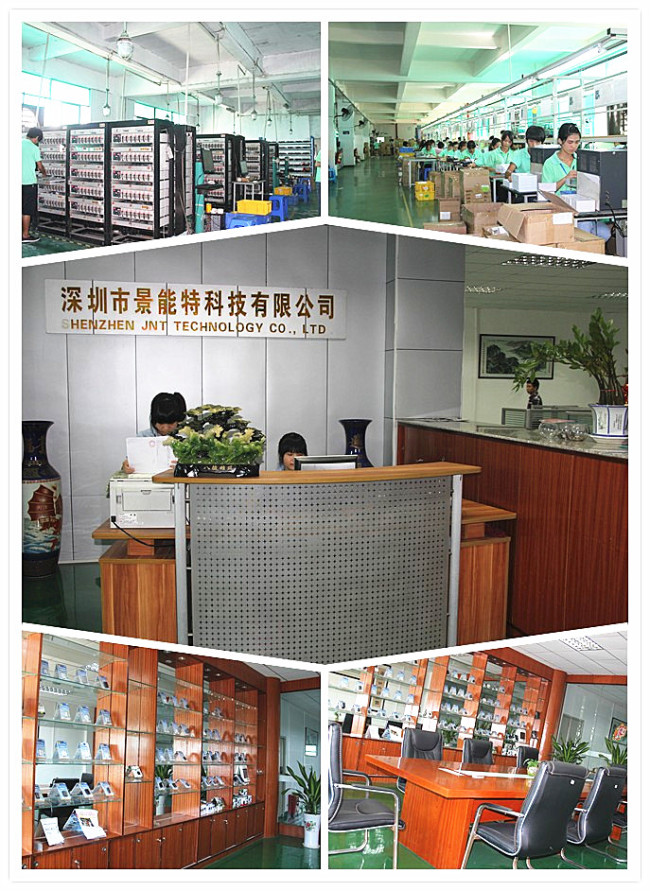 About us
"Quality Comes First", this concept is demonstrated in many ways in JNT Technology, for example, our every laptop battery andcamera battery, every battery grip and every LED light is tested electronically, mechanically and cosmetically, prior to shipping. Our company has obtained such as CE, RoHS, FCC Listed. We are the trustworthy company !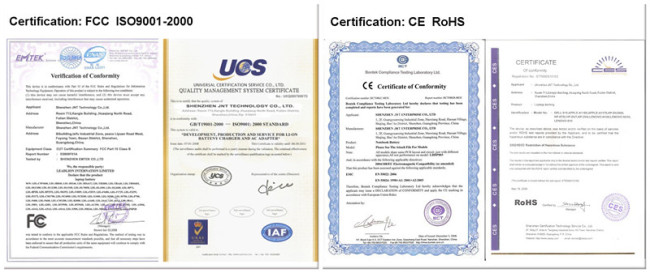 Shipping & Payment
1, We usually use express, such as UPS,FEDEX,EMS,DHL,TNT.
2, We can arrange air-express and ocean shipping as your require too.
3, T/T to our HK HSBC account; Western Union(500-2000USD); PayPal(100-5000USD).

Using tips
1.You should use the battery at least every 2-3 weeks.
2.Do not keep a Li-ion completely discharged for a long time (keep the protection circuit alive).
3.Store your Battery at 40% state in a cool dry place (The suitable temperature is about 15°C).
4.Do not setting a metaillic object on your battery connect metal, or it will cause short-circuit.
5.We recommend charging the 'ready' battery under the threshold voltage when machine turned off.

As for our Laptop Battery for AS09D36 AS09D56 AS09D70 for Aspire 3810T 4810T 5810T Travelmate 8371 8471 8571, please kindly leave your inquiry if you are interested on it.

Thanks For Your Time to Brower Our Product ,We Will Do Our Best For You!