Electric balancer coil winding machine for wheel motor winder
(1) Technical parameter of the wheel motor coil winding mahcine
| | |
| --- | --- |
| Product name | wheel motor stator coil winding machine |
| Wire diameter | 0.2~1.3mm |
| Stator OD | 80~200mm |
| winding no. | 1~9 |
| Stator height | 18~35mm |
| Power supply | 220V 50/60HZ 1.5KW |
| Weight | 700KG |
| Dimension | 1300x800x1500mm |
| control system | servo |

(2) Application of wheel motor coil winding mahcine
The electric balancer coil winding machine is suitable for wheel motor coil winding.

(3) Machine function and characteristic of wheel motor coil winding mahcine
The coil winding machine is designed for the wheel motor coil winding. It equips with the servo control system. It could diagnose the fault, count the output, etc. The other function such as auto winding, multi-diameter wires winding, auto indexing, auto skip slot and winding speed could be programmed. The machine is easy to operate and maintain.

(4) Information needed for Electric balancer coil winding machine inquiry
It will be better if customer could send us detailed drawing including below information.
1. Stator drawing
2. Stator winding drawing
3. Winding distribution drawing
4. Other technical requirement
If possible, it will be better if customer can send us samples.

electric balancer coil winding machine
Stator sample after winding by this wheel motor winding machine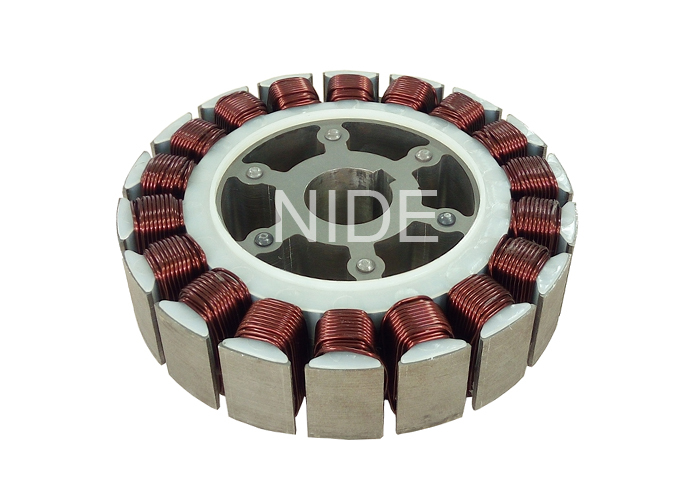 Electric balancer coil winding machine partial picture