The oil seals could be single and double lips, being composed of inner framework and spring.
Usually it's used in high and low speed rotation shaft.
Material:
NBR (Natural Rubber), Plain Steel case, Spring Steel spring.
Max Temperature: -40°C/-40°F – 100°C/ 212°F
Max Surface Speed: 14 m/s
Max Pressure: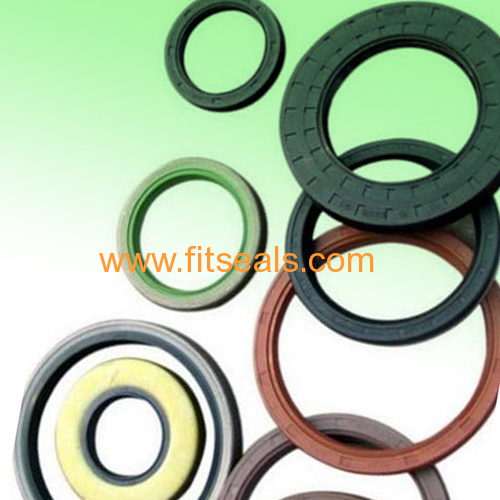 . The sealing lip short and soft with spring

. With dustproof lip

. Resistance to pressure oil seal, of a whole in the larger diameter used under high pressure
Used for s.ealing pressure situations


2. product introduction

Oil seal type: SC, SB, TC, TB, VC, VB, DCY , TC4Y , TCV, TCN and TC4, TB4, DC, DB, VR, MG, OKC3


3. SEAL LIST

Piston seal : SPGW SPGO SPG SPGA NCF ODI OSI OUIS OHM OKH DAS , OK SELA OUY

Rod Seal : IDI IUH ISI IUIS
 
U-Seal : UPI UPH USH USI V99F V96H

Buff Seal : HBTS HBY HBTTS

Wiper Seal : DKB DKBI DKBI3 DKBZ DKI , DWI DKH DWIR DSI LBI LBH VAY

Wearing Ring : WR KZT RYT

Rotary Seal : ROI SPN

Back Up Ring : N4W BRT-PTFE BRT-NYLON BRT2 BRT3 BRT-G BRT-P BRN2 BRN3

O Ring : Oring Kit P series G series AS series S series M 1.5 series M 2.0 series M 1.9series M 2.4 series
M 3.0 series M4.0 series

D Ring : DRP , DRI

These seals are a standard type for a broad range of applications in every
sector of industry; the metal case gives a particularly firm seat in the housing
bore; stating sealing on O.D. Is partially limited. Additional dust lip to avoid
ingress of light to medium dust and dirt.