Hexagonal Chicken Wire Mesh

Chicken wire, or poultry netting, is a mesh of wire commonly used to fence poultry livestock. It is made of thin, flexible galvanized wire, with hexagonal gaps.

1. Wire gauge: from 25#(0.5mm) to 18#(1.2mm)

2. Mesh available: 1/2", 5/8", 3/4", 1", 1-1/4", 1-1/2", 2", 3"

3. Roll size: width can be 0.3-2m,

length can be up to 500m per roll, usually 200m

4. Two kinds of weaving methods(showed as below), which varies with wire dia and mesh.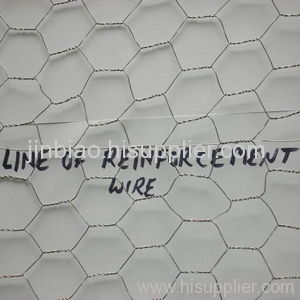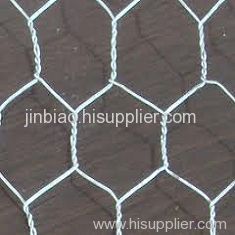 straight twist reverse twist
Standard specification for hexagonal wire mesh:
Mesh
wire dia
assortments available
1/2''
SWG22,23,24,25

Hot-dipped galvanized after weaving
Hot-dipped galvanized before weaving
Electric galvanized after weaving
Electric galvanized before weaving
PVC vinyl coated hexgaonal wire mesh

Stainless steel hex wire net

5/8"
SWG22,23,24,25
3/4"
SWG21,22,23,24
1"
SWG20,21,22,23,24
1-1/4"
SWG19,20,21,22
1-1/2"
SWG18,19,20,21,22
2"
SWG18,19,20,21,22
3"
SWG18,19,20
Production line:
Package: