Product Description:
It adopts aluminum sheet to heat; the aluminum sheet underpin is thick; it can put all kinds of pictures to print on the textiles, such as cotton, fiber, chemical fiber (except foaming stamping) it also can put all kinds of colorful code portrait photos and landscape to print on porcelain plate metal plate, so it is suitable for making medal commemorate certification and grave monument portrait and T-shirt, it is economical and practical
Main features:
1. Electronic indicator control temperature constantly with a high accuracy (two degree)
2. Integrating thermal fuse and heat aluminum sheet together it's safe durable and even heating power
3. Heating plate peptide fluorination to avoid pasting cladding material
4. Electronic time control the signal will display after completing the working procedure
5. You can adjust the pressure optional
6. Install thermo-stability foaming silica gel on the baseboard It is not out of shape when the temperature is 400°C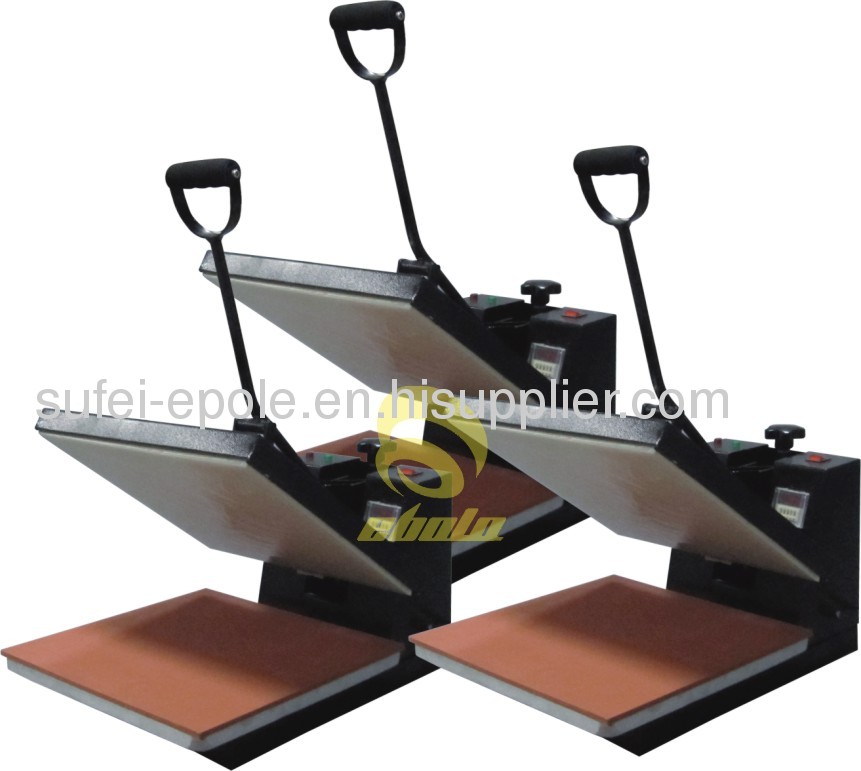 thanks for your inquiry!!we believe our products will make you fell satisfacted!