die cast street light description


---induction street light
aluminum Die-Casting street lighting
Technican parameters
1.Bulbs:70-250W HPS/MHL.
20-85W ESL
2.Color:up to your choice
3.Operating Voltage:220-240V50-60Hz
4.Lamp:70-250W/E40/E27
5.size:570*276*210 mm
5.Level of corrosionproof: II
6.Working temperature:-20---40Degrees Celsius.
7.Installation tube size:48/60mm
8.Electric shock-proof rating: Class I
8.IP65
Features:
1. Single large power LED (30W-200W) encapsulated with the technology provided with intellectual property right is used as a light source; Unique design of integrated single module light source composed of several imported high-brightness chips are applied.
2. The innovative integration of radiator and lamp housing realizes the close connection between LED and housing. The wing radiator and convection of air for radiation will fully guarantee the 50,000-hour service life of LED street lamp.
3. The lamp surface is applied with UV-resistance and anti-corrosion treatment. The high temperature resistant silica gel seal can resist dust and water effectively. Therefore, the protection level of integral lamp reaches IP65.
4. Single oval aluminum reflection cavity is used with multi-curved surface vacuum plated reflector to control the light from LED within a required range, in order to improve the uniformity of light and the utilization rate of light energy. Hence, the advantage of energy conservation of LED street lamp is shown more evidently. The energy consumption of LED lamp is more than 70% lower than that of conventional sodium lamp.
5. Harmful glare and flash does not exist. The dazzling, visual fatigue and sight interference caused by harmful glare of common street lamp is eliminated. As a result, the driving safety is improved.
6. No time delay occurs after the startup. Normal lightness can be achieved immediately after the electrification, so no waiting is needed. The long-time startup of conventional street lamp will not occur any more.
7. Environmentally friendly and pollution free: the lamp is free of contamination elements like plumbum and hydragyrum etc., and will not cause pollution to environment.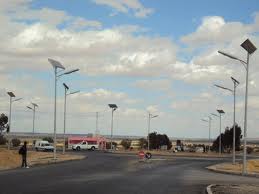 ---die cast street lighting
Application
:Best replacements for traditional high pressure sodium lamps, applicable for public places, such as bridge, street, high way, footpath, park, square, residential area, courtyard, gas station, parking lots, and so on.
Addition:
the minimum quantity:10piece/pieces
delivery date:within 7-10 working days after payment
volume of production:10000 Piece/Pieces per Month
packing: standard export carton
transport: ocean
terms of payment: L/C,Western Union,T/T