Bamboo Cooling Laptop Computer Desks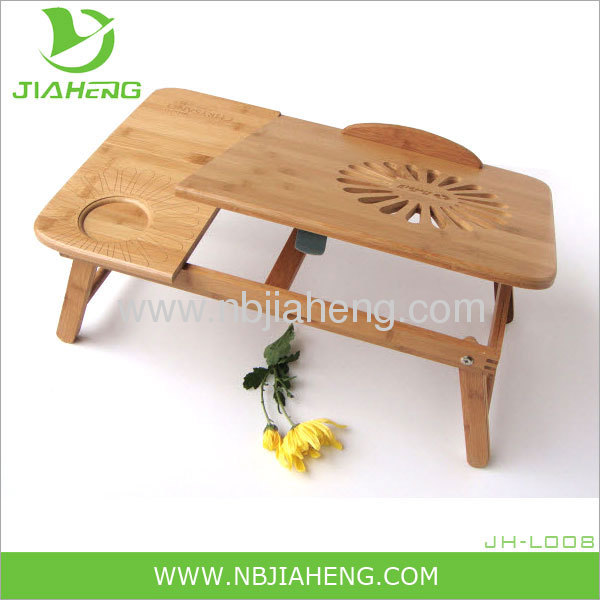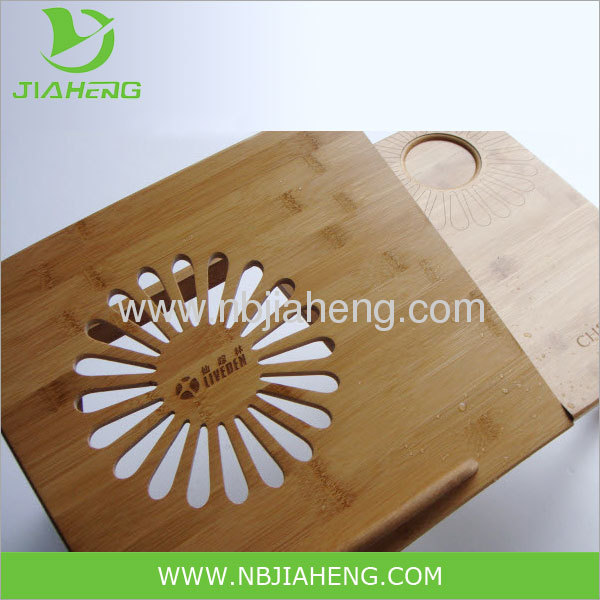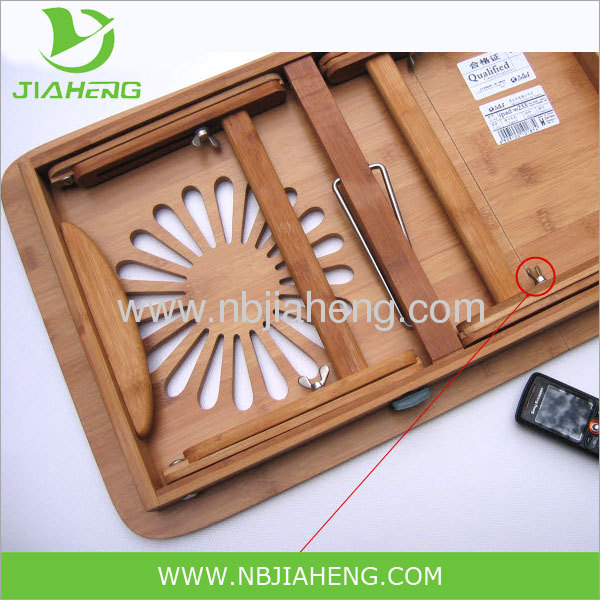 Descripition:

1) Model Number: JH-L008
2) Material: Solid Bamboo
Desk Top Size: 54 x 34cm/21.8 x 13.4in(L x W)
Flip Top Size: 37 x 37cm/14.6 x 14.6in(L x W)
Fold Height: 5cm/2.0in
Unfold Height: 22-30cm/8.7-11.8in(Adjustable)
Adjustable Angle: 0-55°
Specifications:
Folding Laptop Cooling Desk enhances airflow
The most advanced, and eco-friendly laptop cooler you can buy
Cooling Stylish Laptop Desk is the most effective solution against laptop heat
Cooling Stylish Laptop Desk uses no power, making it the most advanced, and eco-friendly laptop cooler you can buy
Each detail is paid attention and to ensure that every process without any defect
Using Material:
Bamboo is actually a grass that grows to a harvestable height of 60 feet in about 3 to 5 years. It has an extensive root system that continually sends up new shoots, naturally replenishing itself. It does not require replanting, making it one of the most renewable resources known.
Bamboo is 16% harder than maple wood, 1/3 lighter in weight than oak, yet in some instances as strong as steel. Bamboo holds the promise of a sustainable, cost effective, and ecologically responsible alternative to the widespread clear cutting of our old growth forests.
Bamboo Cooling Laptop Computer Desks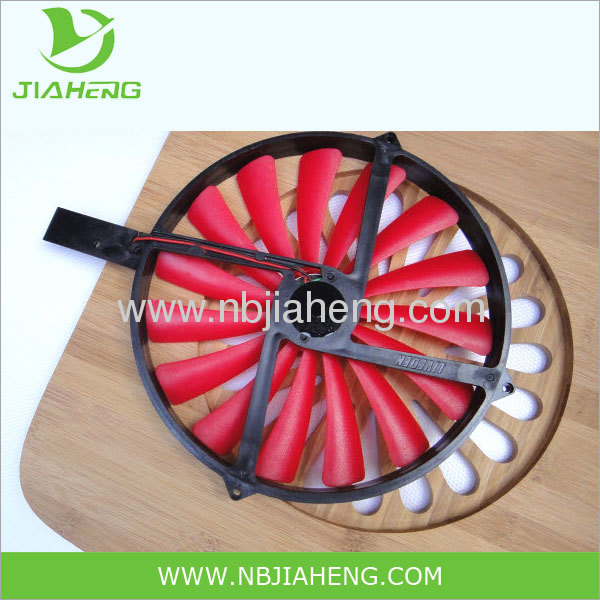 Advantage Feeling:

Aesthetics aside, I found the fans to work well. They are powered by a USB cord that attaches to your laptop. The cord is retractable and slots in neatly to any laptop with a USB port on the left side. It can definitely slot into the right side, it just won't be as neat and tidy. The cord is encased within a circular device that wedges in easily into a predesigned hole under the desk surface itself, very neat and tidy. I've never had a problem with my legs hitting the bottom of the fans and this is with it in the lowest height it defaults to; I tend to sit cross legged or legs lying flat in bed. The air blows downward onto your thighs. During winter months, it gets chilly but cooling fans are not really needed at this time anyway. Come summer, I'm pretty sure the breeze from your lapdesk might be nice on those hot summer days.
If you find it inconvenient to hold heavy books in bed, finagle your laptop into a comfortable position, or are tired of resting a writing tablet on raised knees
a bed desk might be just what you need. This multi-use bed desk is made of 100% bamboo & is environmental friendly. It has a small drawer on the side for some small
drawer on the side for some small items like some pens, papers or USB memory stick etc. This over other laptop desks is that it comes with a USB cooling
fan installed in it. It is easily stored and no assemble is required. This bed desk would work well for desk work, laptop computing, writing and reading.
Multiuse bed tray – Perfect for bed, sofa, recliner, on the floor or car
Multiple pre-set angles position, height adjustment, Collapse flat for compact storage
3 Internal Cooling Fans with Retractable USB Cable
100% bamboo material, Natural ,environmental friendly,pollution free
small drawer for small accessories, & USB cooling fan
All in all, I'd say it was a good buy. The way I see it, if you're going to use your laptop all the time, might as well invest in a good quality desk that performs well, is designed well and will not frustrate you. I don't think it is worth bucks but the price I got it for at made the purchase justifiable. There are not a lot of good quality WOODEN lapdesks out there WITH cooling fans AND mouse support, which were my qualifiers.
If you want more detailed information of this product or related problems, please contact with us, we will reply as soon as possible (general in 24 hours)..