Product:
Pressurized Body Spa Massage Ion Shower Head Saving Water
Detailed Description:
Anion shower heads
Size of the faceplate: 8CM
Length: 24.8cm
1. Shower face:made by S.S.Stainless steel material can hold high pressure and high temperature,also can keep shape
2. Water outlet hole:drilled by Laser,so the all holes can keep the same diameter ,the hole is tiny,we will enjoy the high pressure massage spray
3. Tourmaline ceramic balls in the handle can release negative ions which was considered as the "longevity element", after being inhaled by the body, it can have a very good conditioning of excited state of nerve center, improving the ventilation of lung, promuting metabolism, at the same time fully activating and softrning water and antibacterium.
4. Wheat mineral can separate out microelements that human body needs, Biological activity, improve the body's physiological function
Note: The effect of the stuffing material will decrease little by little over time,we recommend that you can change it after one year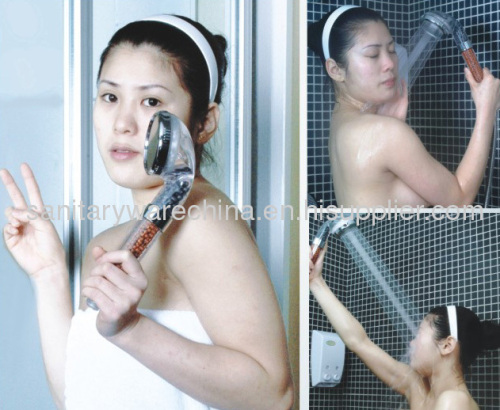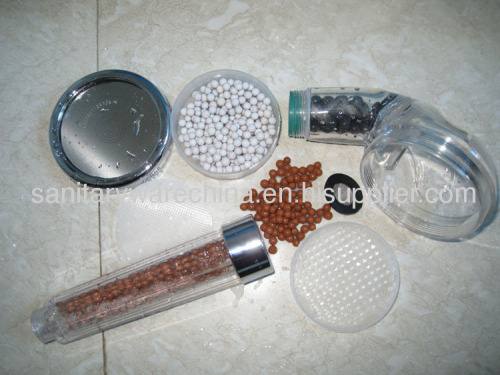 Pressurized Body Spa Massage Ion Shower Head Saving Water