1,electrostatic powder coating equipment
2,Auto Powder Spray Gun
For automatic powder coating line
electrostatic powder coating equipment
Auto Powder Spray Gun Lifter and China Reciprocator
Reciprocator for powder coating line
Move to a new level of powder coating efficiency with the Reciprocator.
Summary of Benefits:
Increased Uniformity Advanced digital control.
Smooth, Swift and Precise movement for speedy and uniform coating.
Reduce powder consumption.
Quick Job Change Pre-programmable preset settings for automatic selection of stroke and speed.
User-friendly touch screen control to control speed and stroke length.
Adjustable counterbalance weights allow perfectly balanced gun movement.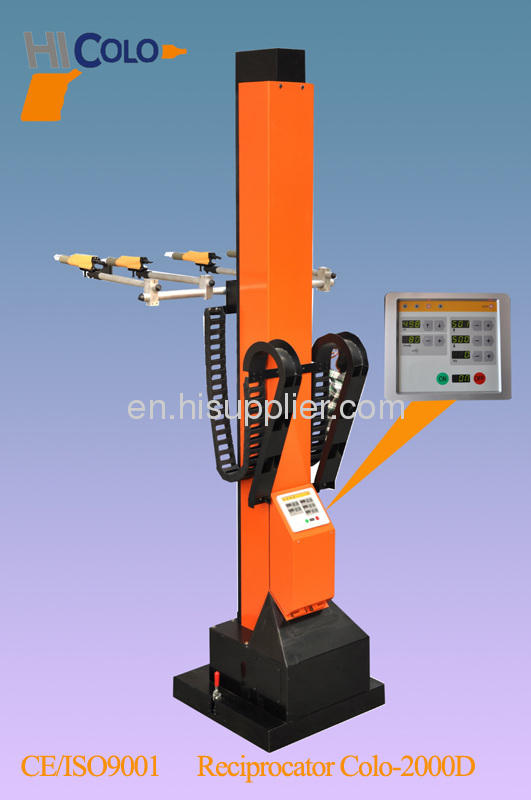 powder coating equipment Function description
the powder gun through the powder hose . The powder is electrostatically
charged at the nozzle of the gun. In addition, an electrostatic field is
created between the gun nozzle and the grounded object. The charged
powder spray remains adhered to the surface of the object.
The powder is fluidized by air forced through a porous plastic plate from
below. The powder acquires, thereby, fluid-like characteristics.
The conveying air, supplementary air, and rinsing air are set on the control
Unit
And the Central automatic spraying control cabinetalso could avaiable
for 4 ~ 10 sets electrostatic powder coating spray equipments.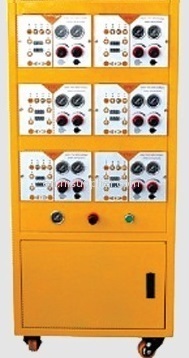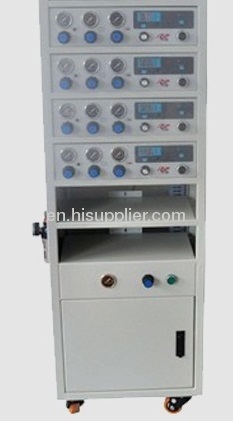 The automatic spray gun could be several models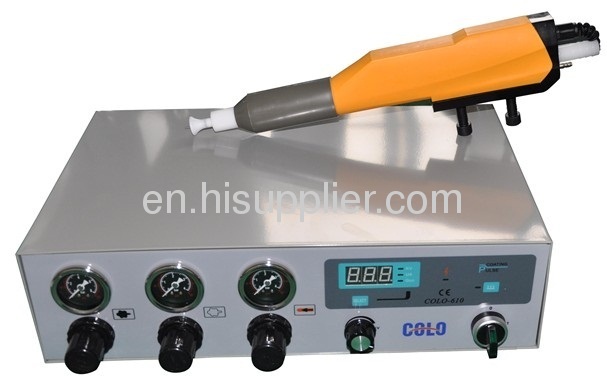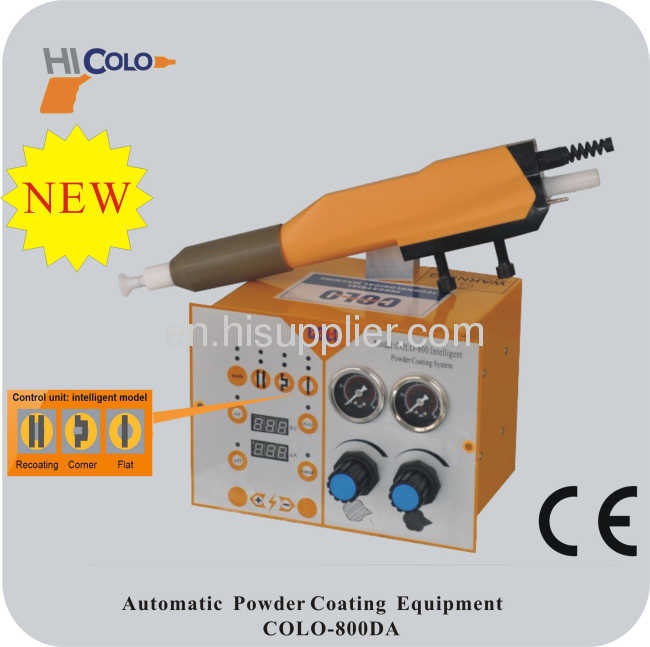 And
Automatic powder cycling and recovery system could avaiable,you could order .