Magnet ARC is the most permanent magnet in the contemporary. Due to it have good remanence, coercivity and high performance, sintered NdFeB magnet have best magnetic, can support about 640 times of its weight. Now it have been widely used in electronics, electrical, mechanical, medical equipment and others.
1)Material:sintered NdFeB magnet
2)Garde:N35-N38-N40-N42-N45-N48-N50-N52
3)Nickel,Zn etc coating
Sintered NdFeB neodymium magnet block
1)Garde:N35-N52,N35M-N48M,N35H-N45H,N33SH-N42SH,N30UH-N40UH,N30EH-N35EH.
2)axially,diametrically,multi-pole magnet disc.
3)Ni,NiCuNi,Zn,Black Expoxy,Black Nickel,Ag,AU,etc coating.
4)Application:Acoustics,Motors,Windmill,Transportation,IT industryequipments,Home appliance,Loudspeaker,,Communication etc.
5)shipment way:By Sea/air/express are available.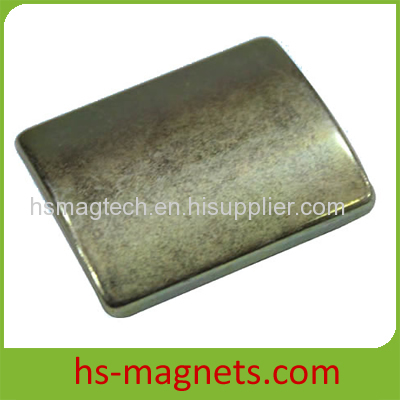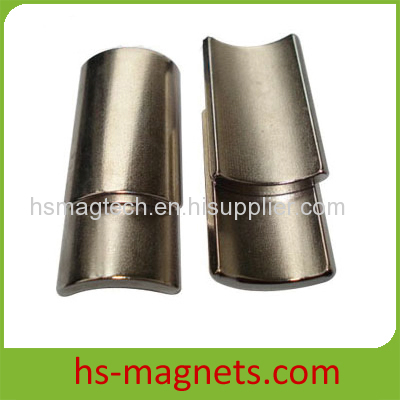 Surface Treatments
Type Information
Metallic Zinc, Nickel, Nickel+Nickel, Nickel+Tin, Nickel+Copper+Nickel, Gold
Organic Epoxy, Nickel+Epoxy Coating
Temporary Surface Passivation
The most common coating for Neodymium magnets is Nickel + Copper + Nickel (Ni + Cu + Ni). This coating offers the magnet relatively good protection from corrosion and passive applications. If the magnet will be exposed to moisture or liquid then consider the use of an organic coating such as Epoxy. A hard wearing coating, Epoxy is suited to applications where the magnet will come under some friction or knocking.