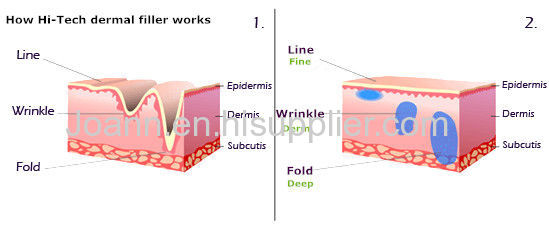 New Hi-Tech hyaluronic acid products are now available for the correction of wrinkles. They can easily be injected into the skin, are very stable, and ensure a long-lasting cosmetic result. This new type of hyaluronic acid spreads evenly through the skin, creating a smooth transition between treated and non-treated areas. This anti-wrinkle treatment results in a particularly natural, beautiful appearance.

Hi-Tech supply five types Hyaluronic acid dermal fillers: Fine/Medium/Derm Deep/Ultra Deep/Subskin,these five types are particularly suited to treatment with fillers: Superficial wrinkles, e.g. crow's feet or upper lip wrinkles, moderate to deeper wrinkles, e.g. forehead lines, wrinkles around the nose and mouth. These new products are ideally suited to increasing lip volume or improving contours.

Strengths:
1.Immediate and long-lasting results
2.Comfortable – the premium conditions use built-in anesthetic
3.Minimal recovery

Function :
1.Lift saggy bottom
2.Increase buttocks size
3.Boost confidence
4.Improve skin texture


Competitive Advantages
Highly Quality
• Immediate and long-lasting effects.
• BDDE cross-linked technology ensure uniformity of gel particle .
• High viscosity for a great filling capacity and optimized elasticity for modeling and a natural,beauty look.
• Easy to inject .Non-surgical within 30 minutes procedure.

Safety and Effective
• Non allergenic ,no need of allergy testing previously to the treatment.
• Limited risk of side effects or inflammation thanks to our unique process of.
• Purification ,removal of oxygen and sterilization.

Comfort
• Orginal BD glass syringe ,2*BD needles.
• Special shape of plunger rod.
• Ergonomic fingers grip.
• Stability and full control during the whole treatment.


Affordable price
• Produced in our own factory ensures lower price and high quality.
• Small quantity is also acceptable.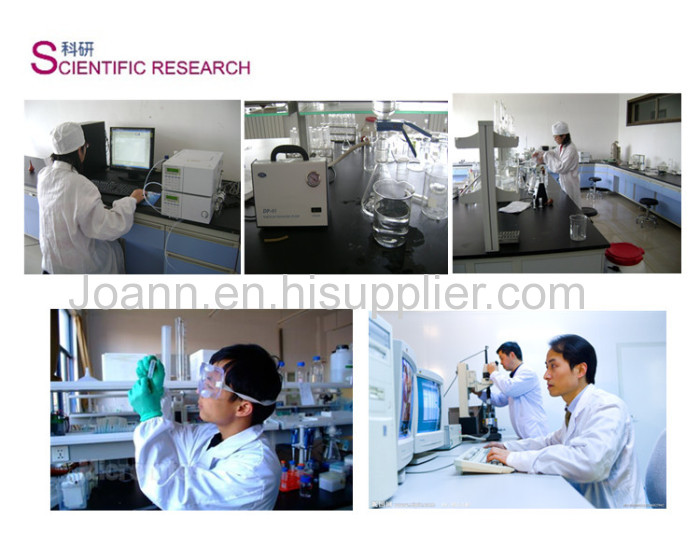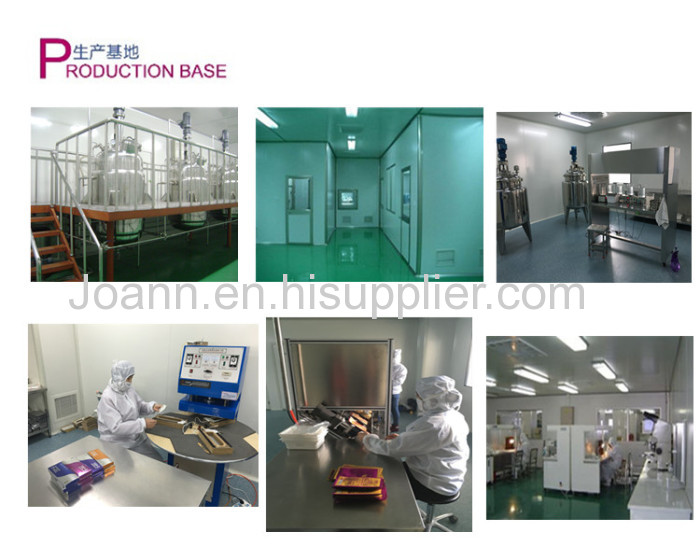 Why Choose Us?
a. We just provide Long Lastiong Safe Hyaluronic Acid Dermal Filler For Buttock Injection Enhancement.
b. We sure to give you the most favorable prices.
c. We have long-term cooperation with our forwarder, so we can provide you the lowest freight and the fastest service.
d. We have professional engineers to design and develop new according to your requirements.
e. We provide OEM with customers' private labels, brands and package..
f. Your inquiry will be replied in 1-3 hours.
g. We track hyaluronic acid injections after shipping until customers' receipt, and do our best to help customers finish customs clearance.