Injectable Dermal Filler Lip Injection For Lip Enhancement
Product Description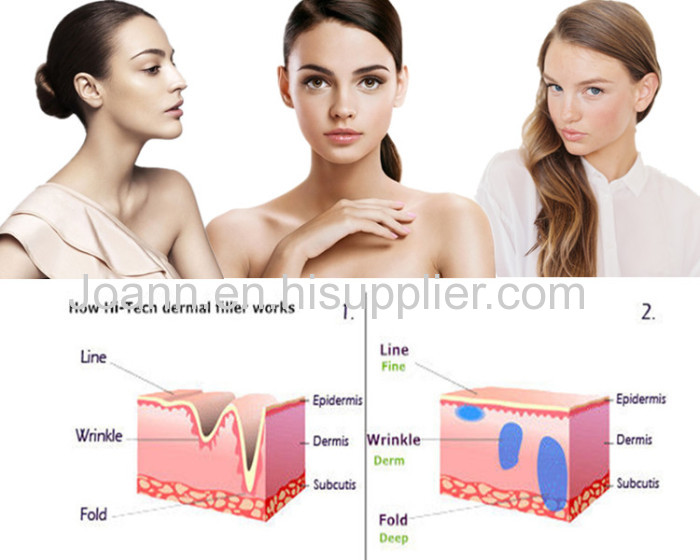 Hi-Tech Hyaluronic Acid filler is a injectable long-lasting dermal filler. It is cross-linked, reabsorbable, non animal source hyaluronic acid that exists naturally in the body. Our product is a gel-like substance that is injected into the skin to fill deep wrinkles and restore volume

There are five types of products can be choosed-Fine, Derm, Derm Deep,Ultra Deep and Subskin.These Five products make it possible to quickly and effectively meet the vast majority of patient's needs for correction and augmentation of wrinkle and folds.

| | |
| --- | --- |
| Type | HI-TECH Derm Deep (L) |
| Ingredient | 20mg/ml stabilized HA |
| Approximate number of gel particles ml | 10, 000 |
| Particle size(mm) | 0.28-0.50 |
| Treatment | Folds, such as nasolabial folds. shaping facial contours, e. g. cheeks and chin lips, fullness and pouting |
| Injection Area | Deep layer of dermis and/of surface layer of subcutis |
| Recommended degree of correction | 100% No overcorrection |
| Syringe | 1.0ml, 2.0ml, 10.0ml |
| Needle size | 27G |
| Packing | 1syringe / 2×27G needles. |
| Duration | 8 ~ 12 months |
| Storage Temp | 2 ~ 25°C |
| Expiration | 24 months |
Application
Hi-Tech hyaluronic acid injection dermal filler for lip enhancement.
Lip fillers can be used to give you youthful looking, plump lips, especially effective for women with naturally thin or thinning lips.
1.Enhance shape and add volume to the lips.
2.Lift the corners of mouth.
3.Vertical perioral lines (smoker's lines).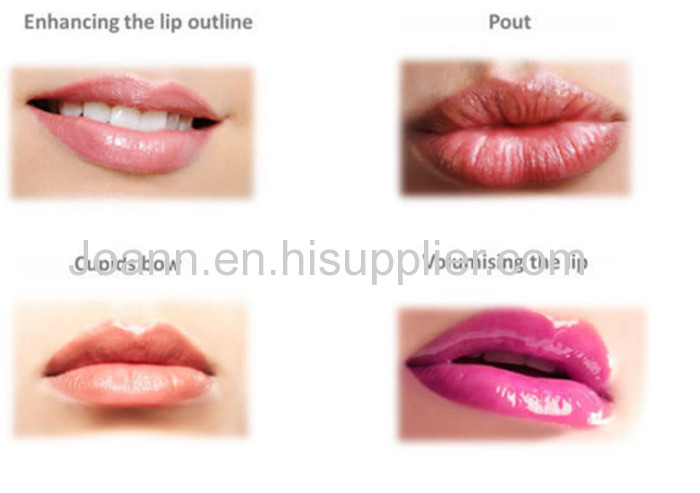 Before and After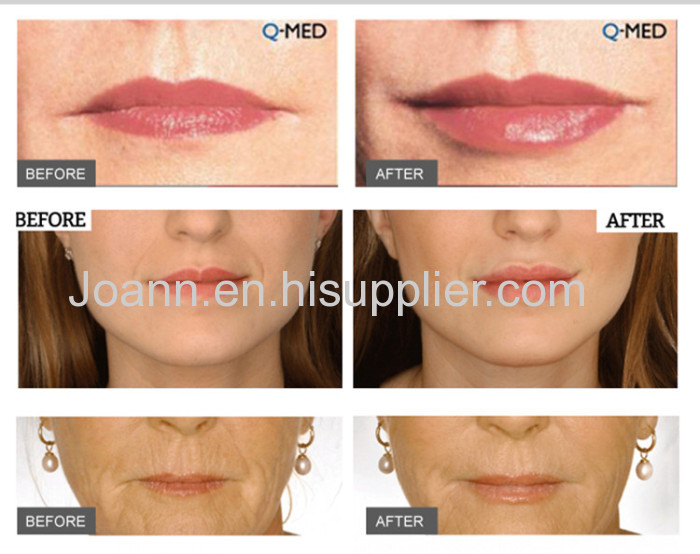 Why Choose Us
Safe and Natural
Non-animal, bio-fermentation ,sterile HA , no risk of bacterial infection

BDDE cross-linked technology ensures strong stability ,longer lasting of HA fillers

Stabilized pH and osmolarity, close to that of the skin, reduces the risk of oedema and swelling. Excellent biodegradability in the skin

Professional R & D Dep. for innovation product

Affordable price

Produced in our own factory ensures lower price and high quality.

but our price is more competitive

Small quantity is also acceptable

Service

Our Own Brand -Top-Q™

OEM/ODM
Why Choose Us?
a. We just provide Long Lastiong Safe Hyaluronic Acid Dermal Filler.
b. We sure to give you the most favorable prices.
c. We have long-term cooperation with our forwarder, so we can provide you the lowest freight and the fastest service.
d. We have professional engineers to design and develop new according to your requirements.
e. We provide OEM with customers' private labels, brands and package.
f. Your inquiry will be replied in 1-3 hours.
g. We track hyaluronic acid injections after shipping until customers' receipt, and do our best to help customers finish customs clearance.