The Dashboard Injection Mould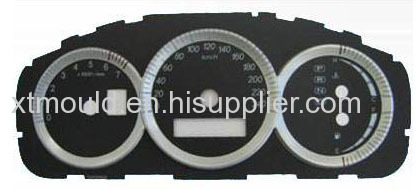 The instruments of different automotive dashboards are not the same. However, the general automobile instruments include speedometer, oil pressure gauge, water temperature meter, fuel meter and charging meter. On the modern automobile, the automobile meter also needs the device voltage stabilizer, which is used to stabilize the voltage of the instrument power supply and suppress the fluctuation range, so as to ensure the accuracy of the automobile meter. In addition, most of the instruments are based on sensors. The sensing device changes the resistance value according to the state of the monitored object, and it is expressed by the meter. The most prominent in the dashboard is the speedometer, which indicates the speed of the car, the unit is km/h . The speedometer is actually made up of two tables, one is the speed meter, the other is the odometer.
The automobile instrument is composed of various instruments, indicators, especially the warning lamp alarm used by the driver, so as to provide the driver with the required parameters of the vehicle operation parameters. According to the working principle of the automobile instrument, it can be roughly divided into three generations. The first generation of automobile meter is the mechanical core table; the second generation of automobile meter is called electrical instrument; the third generation is the all digital automotive instrument, it is a networked and intelligent instrument, its function is more powerful, showing richer content, wiring harness is more simple.
The automobile instrument is mostly third generation instrument which can drive the base meter pointer by the step motor.
The LCD LCD screen can also be used to display graphic or text information directly. At the same time, he also has an intelligent processing unit that can interact with other control units of the car.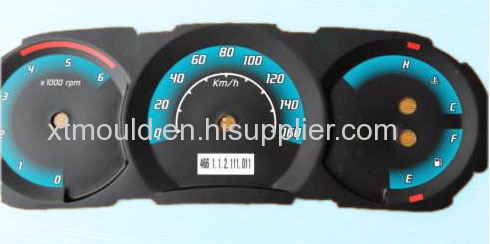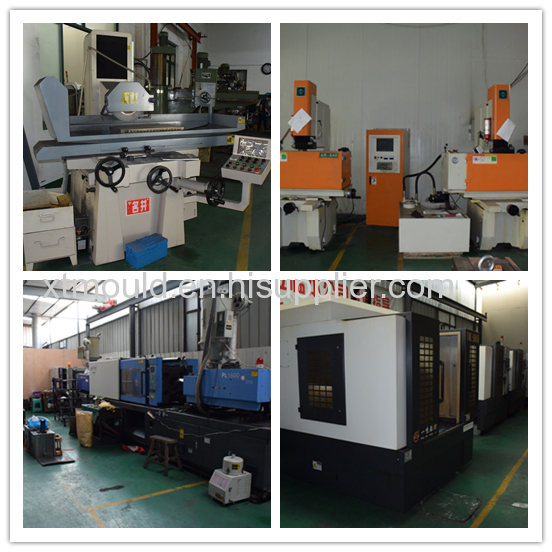 We assure to offer the precise plastic injection mould according to the customers different requirement. Always keep efficient production and reasonable price.