John Crane Type 5610 O-Ring Single Cartridge Seal
Replacement of John Crane 5610. Single cartridge mechanical seal.
Incorporates an elastomer O-ring as the secondary sealing member.
A common seal head/mating ring set, utilized throughout all versions, is reversible to allow rotating seat/mating ring or rotating seal head operation, and is interchangeable with metal bellows seal heads.
Reversible seal head.
Fits ANSI, ISO and DIN seal chambers.
Optimized primary ring design for greater reliability.
Non-clogging wave spring outside the product.
The high quality 5610 Single cartridge mechanical seal for pump that we sell is of high precision, good performance and competitive price.
This cartridge seal applies to heat oil pumps in all technical conditions of oil refining plants and chemical plants.
Our product includes Spring pusher seals,Rubber bellow mechanical seals,PTFE bellow mechanical seal,Metal Bellow Seals,Cartridge Seals,Mixer and Agitator seals,Dry Gas Seals.Besides, we can also supply spare parts with material silicon carbide, Tungsten carbide, Carbon ,Ceramic,rubber and stainless steel.
Our products are widely used in petroleum, chemistry, refinery, paper making, food,pharmaceutical, textile,power,marine...
Parameters
TEMPERATURE LIMITS
-20°F to 400°F/-30°C to 205°C
PRESSURE LIMITS
Up to 75mm / 3.000": 300 psi(g)max/21 bar(g)
Over 75mm / 3.000": 200 psi(g)max/13 bar(g)
SPEED LIMITS
Up to 5,000fpm/25m/s
Features
Ear driven primary ring ensures maximum seal life under a wider range of operating conditions.
Retrofits with existing 5600 seal heads.
Optimized primary ring design provides greater reliability.
Nonclogging wave spring is located outside of the product.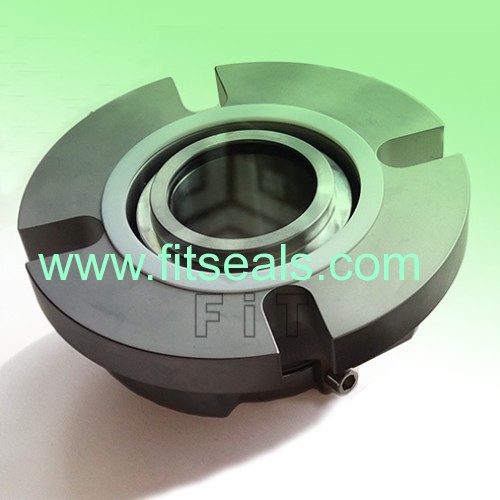 Drawing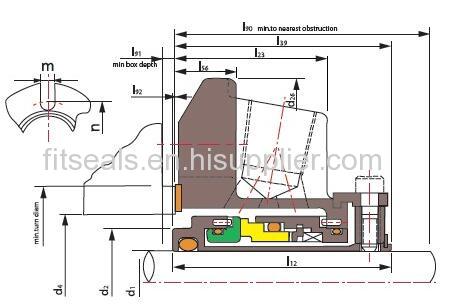 Dimension sheet