Why you need Pre-shipment inspection?

Pre-shipment inspection is the last process of inspection work in the factory. If the product has problems,itwould be the last chance to correct at the factory. Substandard-product-caused economy and good will lostcanbe avoided by Pre-shipment inspection. Our random sampling inspection can reflect the actual situationthatproduct appeared in different periods and different production line. Although this work cannot ensurequalifiedproducts in 100%, our report would reflect the proportion of defective products. Based on AQL, we canknowwhether the defect proportion of those products satisfies the standard in quality system.
Inspection Item: Washing Machine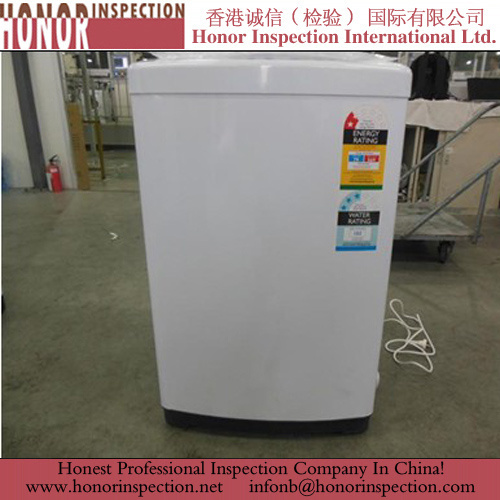 Professional Pre Shipment Inspection for Washing Machine

FAQ about our inspection services in China:
1.What is AQL, and why is it important?

AQL- Acceptable Quality Limit is a standard for determining product defect ratio. Generally, because of largeproduct quantity, we can't inspection all the products (except for full inspection), only can inspect a randomsample products. And through the sampling products to determine all the quality of the products; So we can onlythrough calculating the percentage of defective products in samples to know that all the products defect ratio.
Normally AQL numbers smaller mean standards more strict. That is to say, the lower the proportion of defectiveproducts.
2.
What is the difference between "fail" and "pending" on the inspection report?

Fail- Means that the result of the product inspection is not passed, the product can't deliver, Factory must torework and improve the products.
Pending- Means that the result of the product inspection needs to be confirmed by client. Only when inspectionresults of the products disputed, product information is not complete, the client needs to confirm the situation,this result appears
3.
What is a "criteria" and why is it important?

AQL defect in the product is divided into three categories: Critical,Major,Minor. Critical- Means that the producthas a fatal defect (including: product could hurt user, do not conform to the international safety regulations, theproduct can lead to customer unable to sales, etc.)
4.How the reports are provided?

We provide report by two ways:
Our salesman will send the report to the appointed mailbox by email.
You can log in on our company website, and then download the report. But you need to tell us your registereduser name on the website.
5.
How can we save the cost of the inspection for you

We set up branches in every major city, recruit resident inspectors, to save travel and accommodation expensesfor you.
To achieve the timeliest inspection services with fewest money.


Looking farward to working with you ,thanks!