Model:
Introduction:
Profile
Single seal/Unbalanced/Dependent on direction of rotation
Seal series is mainly used in chemical pumps, sewage pumps , industrial pumps , ect . For normal corrosive medium. Its rotaing seal uses pin or holding screw to achieve reliable drive. Its axial size is small and has a high interchangeability. It is suitable for viscous medium.
Operating limits
Specification: 20~65mm
Pressure: ≤1.2Mpa
Temperature:- -20~180℃
Linear speed:≤15m/s
Axial movement:±0.5mm
Combination of materials
Sealing face : Gradphite,Silicon carbide, Tungsten carbide, Aluminun oxide
Secondary sealing:Acrylonitrile rubber, Fluorine rubber, Ethylene propylene rubber, PTFE
Metal component : Stainless steel


unit:mm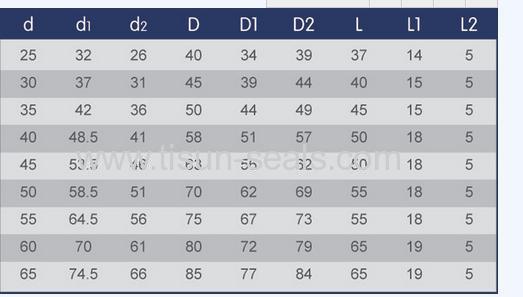 Seal operation notice:
1: after pump start-up if there is a slight leakage phenomenon, should be observed for a period of time.Such as 4 hours of continuous running, still don't reduce the leakage, should stop the pump to check.
2: the operating pressure of the pump should be smooth, pressure fluctuation is not more than 1 kg/cm2.
3: the pump in operation, should avoid to occur, in order to avoid damage in seal face dry friction and sealing.
4: sealing condition check regularly.In operation, when the leak than standard, heavy oil is not more than 5 drops per minute, light oil is not more than 10 / points, such as 2-3 days still no improvement, you should stop the pump to check the sealing device.