product name Super permanent neodymium ring magnets for motor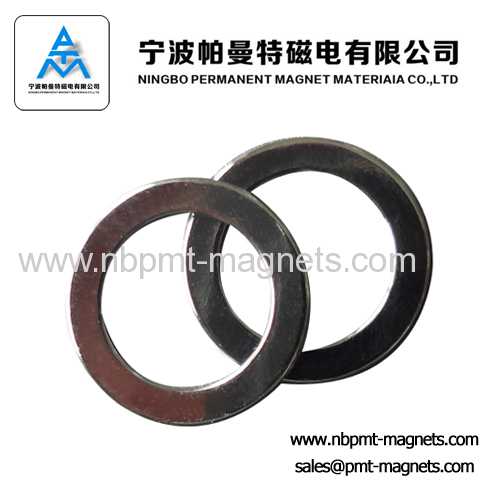 Neodymium ring magnets are the popular shape of neodymium Rare earth magnets. They are manufactured via Cutting, Slicing, Drilling, and grinding etc. Neodymium ring magnets are mainly used in loudspeakers.
Product specifications:
1. Grade: From N35 to N52 grade.
2. Working temperature for NdFeB Permanent magnets:from 80 centigrades to 200 centigrades.
3. Can be magnetized according to the requirements of clients.
4. Coatings: Ni, Zn, epoxy, gold,silver, Cu,Telfon and so on(as per the requirements).
5. NdFeB magnet has super strong magnetic force and high intrinsic coercive force.
6. With precise tolerance.
Applications:
Head actuators for computer hard disks, magnetic resonance imaging (MRI), magnetic guitar pickups, loudspeakers and headphones, magnetic bearings and couplings, permanent magnet motors, cordless tools, servo motors, lifting and compressor motors, synchronous motors, spindle and stepper motors, electrical power steering, drive motors for hybrid and electric vehicles, actuators.
Features of NdFeB magnet :
Neodymium magnets are mainly made from neodymium ,iron, and boron. It is the ideal magnetic material in the world till now and have been used universally in the world . It has super strong magnetic force and high intrinsic coercive force and after concocting , it can stand very high working temperature, as high as 200 centigrade.
All These special features of NdFeN material make it irreplaceable in the world.
So till now, it has universally been used in electronics, aviation, motors, automobiles, medical apparatus,
transmission machine... and even in many details of our everyday life.
factory pucture