product name 3M adhesive neodymium disc magnets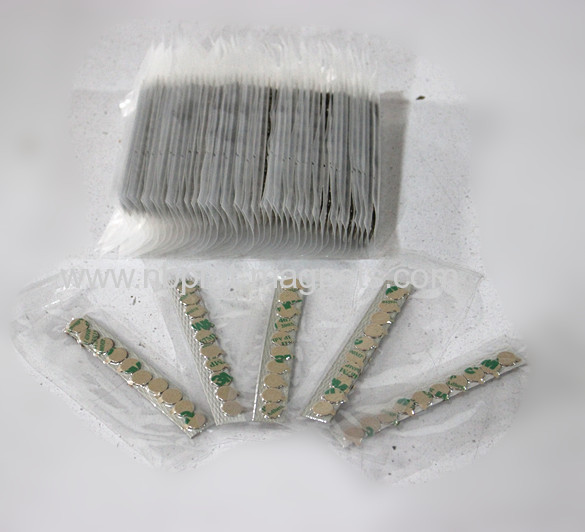 feature
1.Grade:N35-52,M,H,SH,UH,EH
2.size:D13*2,D13*1,D12*3,D10*1,D10*1.5,D10*0.6,D10*0.75mm
3.Packing:vacuum encapsulation
4.Coating: we can meet customers' different coatings, such as nickel, nickel, copper, nickel, zinc, gold, silver, and the passivation, black epoxy resin, etc., all of our coating used in strong neodymium magnets are in line with international environmental protection standard of ROHS
Applications of Neodymium
Magnetic separators,
linear actuators,
microphone assemblies,
servo motors,
DC motors (automotive starters),
computer rigid disc drives,
printers,
speakers.
Lifter

Magnetizing and Handling
Neodymium magnets are very brittle and very strong magnetically. Therefore, it is crucial to handle these magnets with extreme care to avoid personal injury and damage to the magnets. Fingers can be severely pinched between attracting magnets. Magnets can chip if allowed to jump at an attracting object. It is highly recommended that when constructing rare earth magnetic assemblies, they be magnetized after assembly..
factory picture