Automated motor chain driven car parking system
Advantages:
1.Stability. The car loading pallet lifted by the chain may shake only forward or back, so the chain lifting mode is more suitable for any intelligent parking garage installed outdoor.
2. Impact force. The chain can endure any high impact force, and can't be fractured, so the motor chain driven parking system is longer in service life.
3. Production cost. The production cost of chain type garage is relatively lower in case of three-level (two-level or lower) parking system.
4. Production and assembling. The chain drive system is convenient for assembling, safe and reliable in running, so such type garage is appreciated by most of garage manufacturers.
5. Maintenance and replacement. The chain is more easy to replace. We don't need to replace the whole chain, just replace several links of broken chains in case of damages.
Features:
1.Full steel structure or steel plus concrete structure, short construction period.
2.Bolt connection between the sections, simple and compact design, freely assembled as per the actual length.
3.Convenient car access, no mechanical drive devices; low maintenance&repair costs.
4.Expandable to air or under the ground to increase the parking spaces.
5.Green or leisure plaza can be built on the top layer, low carbon and environmental protection (removable or repeatable).
6. Applied in high-end hotels, restaurants, business areas, commercial streets, airports, ports, etc.
Product Show: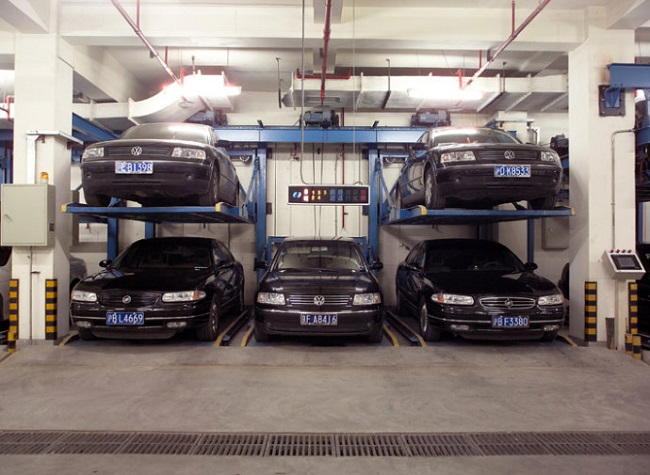 Motor chain driven parking system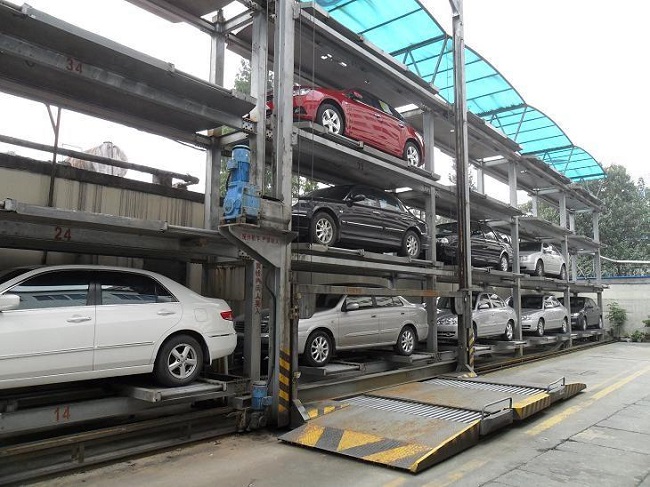 Three-level Motor chain drive parking system
Two level motor chain driven parking system