Automated tower parking system
Operation principle
This equipment is lifting the host (car) mount vehicles or a plate movements to the specified layer, then use installed on lifting the host (car) of transverse organization mount vehicles or a sweep into the location;Or on the contrary, through transverse institutions will specify the location of the vehicle or carrier sweep into lifting gear, lifting the host (car) to the entrance to a vehicle, the turntable by rotation will turn around, to ensure that the front outwards, and then automatically open the garage door (car) driver into the garage to vehicle drive away.
Product features:
1. Two cars for general with a plane, the plane in all three-dimensional garage type and high space utilization.
2. High speed, low noise, low vibration, conform to the requirements of the city environmental protection;
3. Intelligent control, security, loading and unloading light guide, a vehicle more than long monitoring;Sensitive and reliable speed limit protection and multiple mechanical interlock, ensuring the security of the vehicle and personnel;
4. Garage can be set separately, also can be in building structures, countable sets set side by side;
5. The structure of the framework can use concrete or steel structure, use diversity, great convenience to users.
6. Garage with automatic rotary turning function, can ensure traffic on warehousing, former erosion &deposition behavior, drivers in and out of the garage and other unique advantages.
7. Complete and reliable safety device, relative to the lifting and moving class garage, an overall inspection both increased the function of the vehicle length, width and height, can also be check-out car rolls whether anyone, from the perspective of process to eliminate the equipment possible safety hazards;
8. Simple operation, currently in use are friendly man-machine interface, such as touch screen, and all garages fault are displayed on the man-machine interface, easy to maintain.
9. PLC computer control, frequency control of motor speed, convenient and quick.
Applicable occasions:
Suitable for construction in the highly prosperous city center area, and converging point of the vehicle centralized parking, such as: office buildings, commercial center, station, hospital, etc.
Product Details
Suitable parking cars
model
PJT
Car size
Length×width×height
(MM)
≤5000×1850×1550
Car Weight
≤1700Kg
Requirement Space
a(MM)
2270
b(MM)
≤25
c(MM)
h*N+5900
d(MM)
4420
e(MM)
6490
Motor power
Rotary table motor
2.2kw
Lift motor
0.75kw
Sliding motor
37Kw
Rated speed
Lift speed
25m/min
Sliding speed
60-90m/min
Tatary table speed
3r/min
Drive mode


Positive drive,traction drive
power


3 phase 5 wire 380v 50HZ
Control mode


Button,IC card and remote control system
Surface treatment


Painting galvanized
Product Show: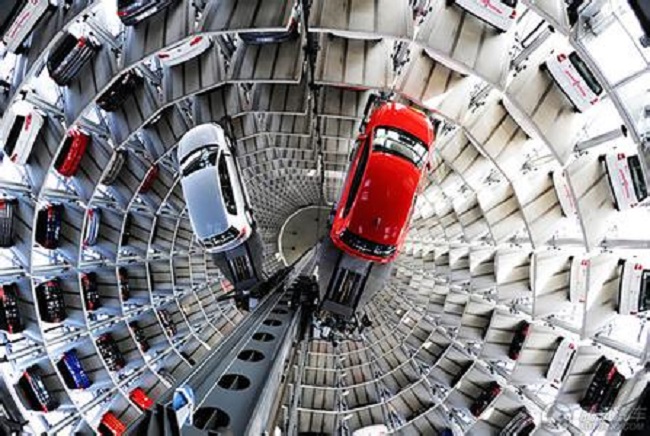 Tower parking system1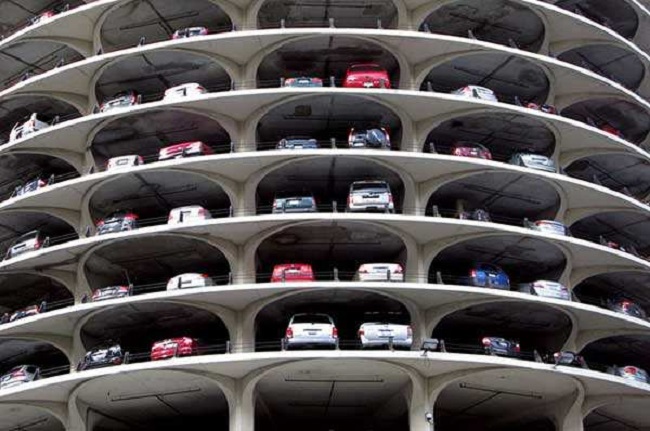 Tower parking system2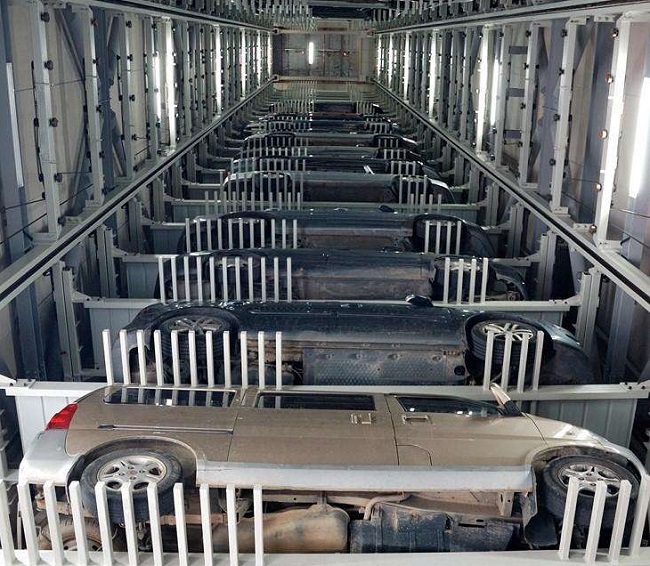 Tower parking system3