Simple luffing household auto parking garage
Production description:
CQ-301-20 household auto parking equipment has upper and lower empty parking spaces. The car on lower layer can randomly enter into or leave. In case of parking the car on upper layer, it's first required to drive the car on lower layer out.
Advantages:
The maximum lifting height of this system is 1750mm. Its maximum lifting weight is 2000kg. It's suitable for parking the cars.
Levelled car carrier plate inclination design makes its limited space utilized to the maximum degree. The net height required by it is not lower than 3100mm or 2900mm.
The size of parking equipment can be separately customized as per the demands of client.
Hydraulic drive or balanced chains ensure stable running.
Fully closed design of car carrier plate avoids oil pollution to the car on lower layer.
The structure is cut by laser, beautiful in appearance, convenient in installation and easy to maintain.
It can be widely applied in hotel, enterprises, public organizations and living districts.
Product Parameters:
Name: household parking equipment
Model: CQ-301-20
Lifting weight:2000kg
Lifting height: 1750mm
Allowable car size: 3660*2100mm
Power: 2.2kw
Operating mode: button
Control mode: hydraulic control
Driving mode:hydraulic drive
Voltage: 230v, single phase/400v,three phase,50Hz
size: 3810*2485*1975mm
Packing size: 2650*810*1880mm
Packing weight: 849kg
Sound level:at least 70dB
Installation place: outdoor
Product Show: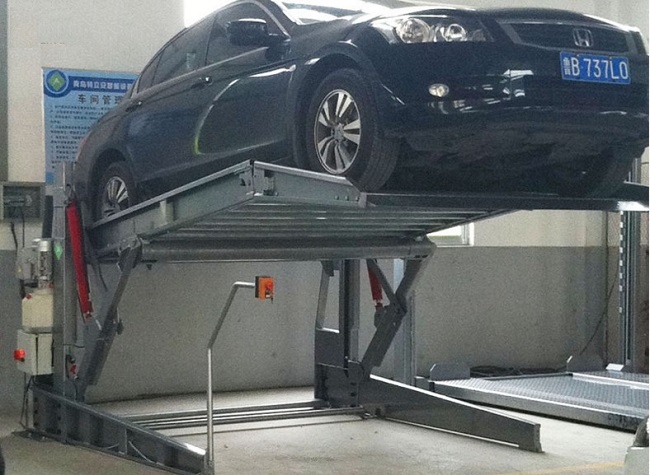 Household parking equipment
Simple parking system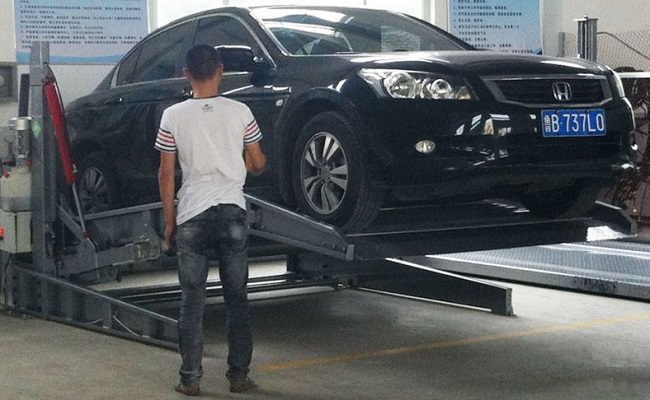 Hydraulic scissor type parking equipment