Magnetic push pins
are great for home, school and office uses.
These magnetic push pins can hold photos, notes to a refrigerator, file cabinets, magnetic boards, drawers or other metal surfaces.
Made with super powerful neodymium magnets that are 8 times stronger than ceramic magnets
Neodymium magnets are coated with Nickel-Copper-Nickel triple layers, maximum protection against corrosion
These magnetic pins can hold 16 sheets of A4 paper on fridge.
Fearutes:
1.Material:Ndfeb or Ferrite Magnet and Metal part;
2.Size: Standard size or Customized;
3.Technology: Sintered NdFeB magnet techniques and equipmentsuch as strip casting, HDDR technology; Assemble by our own assembly plant;
4.Magnet grades:N33-N52,33M-48M,33H-48H,30SH-45SH,30UH-38UHand 30EH-35EH;
5.Coating: Ni, Zn, gold, copper, epoxy, chemical, paryleneand so on;
6.Application:Hold anything you need to keep within easyreach. Such as in jobber vans, workshops, auto repair and service stations, oreven in the warehouse;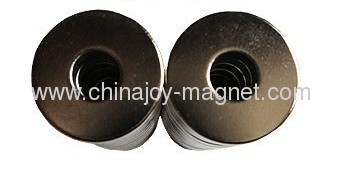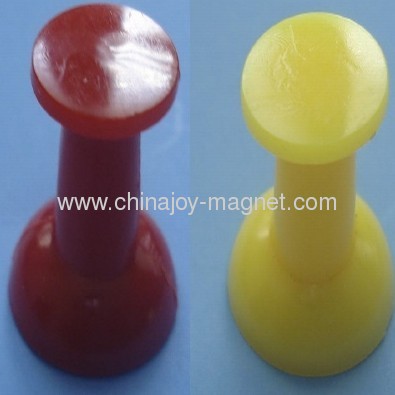 Specifications
Push Pin Magnet Button
Size:11/15/21/27MM
Material:plastic,magnet
Package:25pcs/pvc tube
Description of the goods
Chess Magnet Button
1.Size:11/15/21/27mm
2.Color:black,white,green,red,yellow and blue
3.Packaging:blister card
4.Material: magnet + plastic
5.Non toxic, non smell and environment-friendly
6.Usage:Can stick on the fridge or anywhere with iron sheet surface.Good item for promotionl gifts. Decoration or to hold notes in office or home. Fast delivery with great package.