Introduction:
This six storey parking garage is lifted by motor and chain drive, so it's safe and stable in running, and ensures its running and car safety. The chain drive is designed in closed loop, stable in lifting and low noise, etc.
It's mainly composed of steel structure, car carrier plates, drive system, control system and safety protective devices.
If it's maintained as per the relevant regulations, the service life of its steel structure is at least 50 years, and its service life is at least 30 years (except for the wearing parts).
Characteristics:
1.All its electronic control elements are imported from famous brand manufacturers, so the parking garage is highly safe and durable.
2.It can make full use of space, and increase the parking capacity of limited space;
3.Convenient and flexible module combination, different scale from over ten parking spaces to one thousand parking spaces;
4.Simple structure design, stable running, safe and reliable;
5.Wrong person/car entry detection devices, and ensure the safety of parking garage;
6.Various kinds of safety protective devices;
7.Powered steel rope (chain) lifting drive system;
8. Safe and reliable PLC computer control, easy operation, convenient access;
9.High-quality steel materials and advanced metal spraying anti-corrosion technologies, and corrosion protection time of at least 40 years.
Product Show: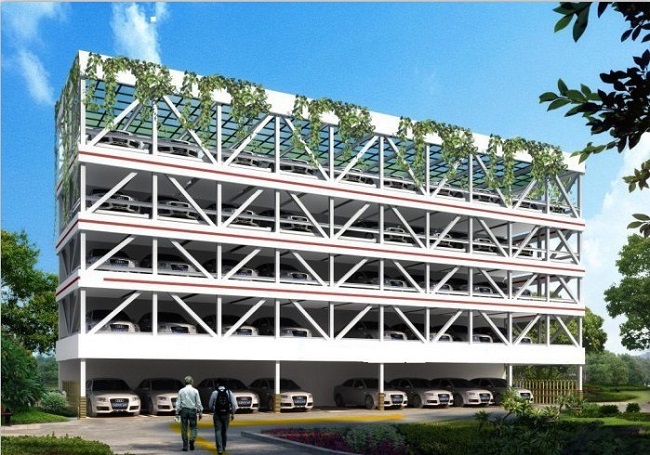 Park six-storey smart parking garage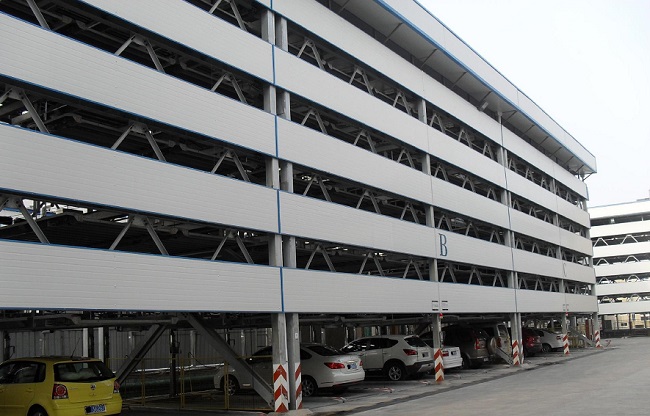 Module combined six storey lift-sliding mechanical parking garage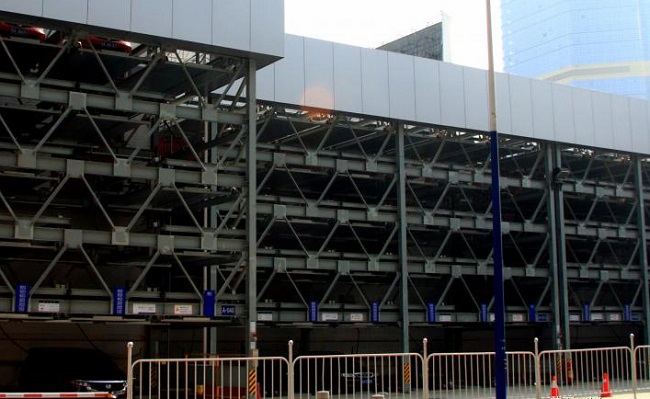 Large-scale six-storey PSH mechanical parking garage